Gabriel Mascaro's selection from Brazil-Uruguay-Holland has won the official narrative competition award as the Colombian festival came to a close on Monday.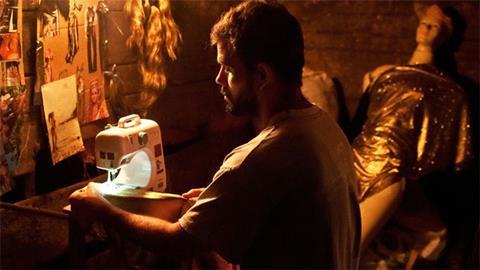 Jurors Michel Franco, Mike Downey and Ailín Salas awarded Neon Bull (Boi Neon, pictured) the $15,000 Cine Colombia prize.
Best director went to José Luis Guerín for Spain's La Academia De Musas.
The FIPRESCI Prize went to Alejandro Fernández Almendras' recent Sundance world premiere Much Ado About Nothing (Chile).
The Cine Colombiano official competition prize and an $11,000 award was presented to Noche Herida (Colombia-Belgium) by Nicolás Rincón.
A special jury prize went to Siembra (Colombia-Germany) by Angela Osorio and Santiago Lozano, while best director was awarded to Luis Ospina for Todo Comenzó Por El Fin. Ospina's film also won the audience award.
Top documentary honours went to El Viento Sabe Que Vuelvo A Casa (Chile) by José Luis Torres Leiva, and best director to Jorge Caballero for Paciente (Colombia). The jury prize was awarded to El Rastreador De Estatuas (Chile) by Jerónimo Rodríguez.
Chronic (Mexico-France) by Michel Franco earned the Gems first prize and Atina Rachel Tsangari won the special jury prize for Chevalier (Greece).
La Impresión De Una Guerra (Colombia-France) by Camilo Restrepo was named best short film.
The Cartagena International Film Festival ran from March 2-7. Susan Sarandon, Brillante Mendoza, and Luis Ospina were among attendees who gave masterclasses and the festival also saw the launch of the free Latin American VOD platform Retina Latina.
Click here for full details.