Discovery Channel exec to replace Heather Croall at documentary festival.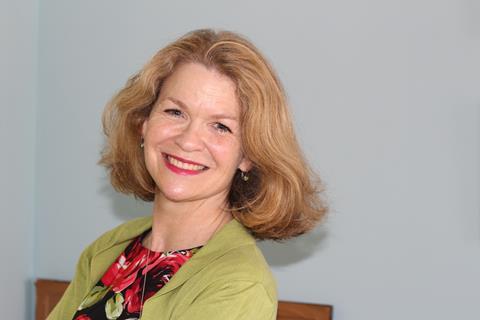 Sheffield Doc/Fest has named Discovery Channel commissioner Liz McIntyre as its new CEO and festival director, replacing Heather Croall who stepped down in February after nine years in the role.
McIntyre will take up the position on September 1, stepping down as VP of production and development at Discovery Channel where she is responsible for commissioning original factual content for the global market, as well as heading up factual commissions for Discovery UK and Quest.
She will join Sheffield Doc/Fest after its next edition, which runs June 5-10 and is being handled by Mark Atkin, director of the festival's multiplatform strand Crossover.
On top of her Discovery role, McIntyre has been head of masterschool for Documentary Campus and will lead its pan-European mentoring and training programme until the end of this year.
Documentary Campus has co-presented the Industry Conference Sessions at Sheffield Doc/Fest since 2011. She is also a supporter of the British Science Association, focussing on women scientists in the media.
Long association
McIntyre has long been associated with the documentary festival. She is a member of Sheffield Doc/Fest's advisory committee and chairs the University of Sheffield's Meet the Academics session, actively participating in MeetMarket pitching forum, as well as executive producing the annual Commissioner Panels.
She is also a member of the editorial committee for World Congress of Science and Factual Producers, and chair of the documentary category of the One World Media Awards 2015.
Alex Graham, chair of Sheffield Doc/Fest, said McIntyre "impressed with her clear-eyed vision for the festival's future" and that he was confident she would take the festival "to even greater heights".
McIntyre said: "As a passionate supporter of Sheffield Doc/Fest for many years, I'm delighted to take up the position of CEO and festival director and lead the festival as it embarks on its exciting next chapter.
"Doc/Fest is the beating heart of the documentary and non-fiction content business across all platforms, and it is an absolute privilege to have the opportunity now to build on its impressive UK and international success.
"I look forward to drawing on my programme maker, broadcaster and training roots to welcome both emerging and established creative talents and global industry decision makers to a vibrant, engaging and dynamic Doc/Fest 2016".
Advocate for new storytellers
Discovery Networks International evp and chief creative office Phil Craig said: "I am thrilled to learn of Liz's next professional chapter but at the same time sad to lose a trusted and creative colleague.
"While I've only worked with her for a few months, it's been clear to me for much longer that Liz is one of this industry's very best. During her time with Discovery, she has been a tireless advocate for mentoring new and emerging storytellers, spotting unfound on-air talent and creating television that resonates and entertains audiences in the UK, US and all over the world.
"She can articulate Discovery's global ambition and purpose like few can. We thank her for her fantastic contribution and look forward to collaborating with her in her exciting new role at soon and often. Sheffield, you've picked yourself a gem."