Laura Bispuri's Sworn Virgin won the Firebird Award in the Young Cinema Competition at this year's Hong Kong International Film Festival (HKIFF), which wrapped on Monday night.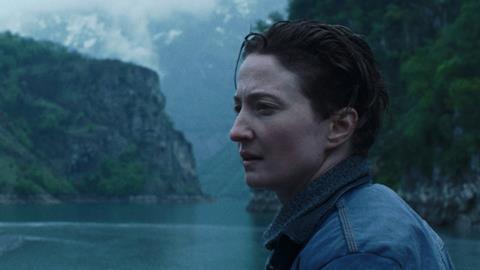 The Italian-Albanian co-production is a socio-political and magical tale about a girl from the Albanian mountains who escapes a life of servitude by pledging her eternal virginity in return for a male body. Bispuri collected the award at the HKIFF awards gala on April 3, which included a screening of Tsui Hark's The Taking Of Tiger Mountain.
In the same competition, Chinese director Xin Yukun's The Coffin In The Mountain received a Special Mention, while Kafka-esque fable K, directed by D.E. Bulag and Emyr ap Richard, picked up the Jury Prize as well as the FIPRESCI award. The Mongolian production was produced by Jia Zhangke.
Jurors for the Young Cinema Competition included Iranian filmmaker Mohsen Makhmalbaf, critic Jonathan Rosenbaum, Hong Kong actress Sandra Ng and US producer Chris Lee.
The Firebird Award in HKIFF's Documentary Competition went to French director Anna Roussillon's I Am The People, which explores Egypt's political drams from the fall of Mubarak to the rise of Morsi. Meanwhile, the Jury Prize was awarded to Chinese filmmaker Du Haibin's A Young Patriot.
In the Short Film Competition, Rungano Nyoni and Hamy Ramezan's Listen won the Firebird Award, while Tomasz Siwinski's A Blue Room took home the Jury Prize.
Chinese director Li Ruijun's River Road won the SIGNIS Award, which recognises films that express social and humanitarian concerns, as well as spiritual and artistic values. German filmmaker Christian Petzold's Phoenix received a SIGNIS Special Mention.
The festival wrapped on Monday night (April 6) with a screening of Hong Kong director Philip Yung's psychological thriller Port Of Call, starring Aaron Kwok and Patrick Tam.