The studio is understood to have paid more than $5m for worldwide rights to Charlie Kaufman and Duke Johnson's Venice Grand Jury Prize winner.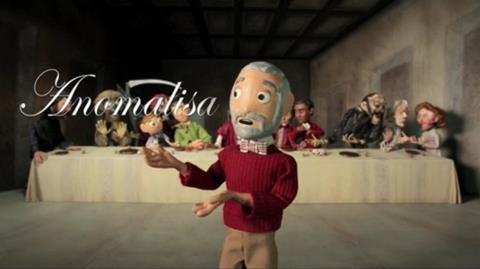 Anomalisa has built a head of steam since its Telluride world premiere and remains one of the few films to generate genuine buzz in an exceptionally slow Toronto buying scene.
WME Global and CAA jointly handled US rights to the stop-motion dark comedy and Hanway Films the rest of the world.
The film was partially funded on Kickstarter and is a Starburns Industries, Snoot Entertainment production produced by Rosa Tran, Johnson, Kaufman and Dino Stamatopoulos.
James A Fino, Dan Harmon, Joe Russo II, Keith Calder, Jessica Calder, Aaron Mitchell, Kassandra Mitchell, Pandora Edmiston, David Fuchs, Simon Ore, David Rheingold and Adrian Versteegh serve as executive producers.
Screen International critic Lee Marshall called Anomalisa, "…a wistful, resonant film, a bracing, wry, honest dose of cinematic melancholy…"