Five-day festival in Nova Scotia connects food and films.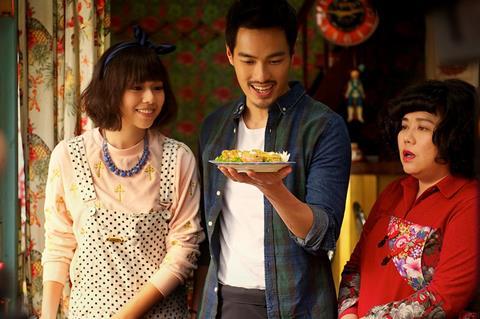 Devour! The Food Film Fest, held in Wolfville, Nova Scotia, has given its Golden Tine Awards to Chen Yu-Hsun's Zone Pro Site: A Moveable Feast [pictured] as best feature drama and Jeremy Seifert's GMO OMG as best feature documentary.
Zone Pro Site is about a young woman's path to her destiny in the kitchen. GMO OMG is about a father trying to educate himself on what he is feeding his children.
In the shorts categories, the Golden Tines are Daniel Klein and Mirra Fine of Cook It Raw Charleston (documentary), and Scooter Corkle's Pour Retourner (drama).
"This year we had an exceptionally robust program with films from around the world," said Michael Howell, executive director of Devour!.
"We are delighted we were able to attract such a high calibre of culinary films. Each of the award winners should be very proud of their achievements."
The jury was led by Berlinale Culinary Cinema director Thomas Struck and also included food writer Lucy Waverman and filmmaker/farmer/blogger Aube Giroux.
"This is the first time we've had a jury on the ground at the event," says Lia Rinaldo, managing director of Devour! "It has added a level of prestige to the festival. It was a pleasure to have them here and to watch their process."

Devour! has confirmed that its fifth edition will run Nov 4-8, 2015.