EXCLUSIVE: Hong Kong's Mei Ah Entertainment will unveil several projects at Filmart today, including a co-production with Wong Kar Wai's Jet Tone Productions titled Drive Me Crazy, and a Boyhood-inspired drama, Growing Up, which will be shot over a period of 15 years.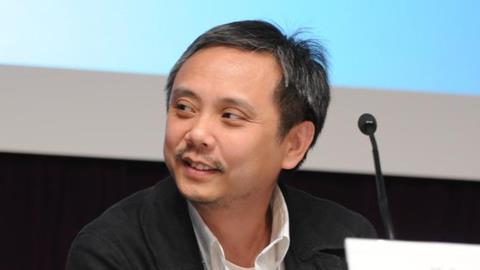 Drive Me Crazy, a $12m romantic drama scripted by Zhou Jingzhi (The Grandmaster), tells the story of a jilted bride who pays a stranger to take her on a road trip from Beijing to Yunnan.
Chen Chang and Luodan Wang (The Continent) will head the cast of the film, which is currently in pre-production. The director has yet to be confirmed.
Produced by Manfred Wong and directed by Yu Zhong, Growing Up will follow a group of child actors as they grow up in Beijing – with the aim of capturing the growth of the city and China as a country, as well as the children.
In addition, Gordon Chan and Chan Hing-ka are co-directing $12m romantic drama Dream Actually for Mei Ah. Currently in pre-production, the film is about three young people pursuing their dreams overseas. Manfred Wong is producing the film, which will partially shoot in the UK.
Mei Ah will also handle Hong Kong and several South-East Asian territories on Jet Tone's The Ferryman, directed by Zhang Jiajia and starring Tony Leung Chiu-wai. Alibaba Pictures is backing the film.
Mei Ah's slate also includes Joe Ma's 3D fantasy thriller On Fallen Wings; Philip Yung's Port Of Call, which will close HKIFF; and Pan Chih-yuan's romantic comedy Sashimi, starring Lee Kang-sheng, which was produced through Mei Ah's Taiwan office.