EXCLUSIVE: Film centres on a dead writer who discovers he is living inside his own story.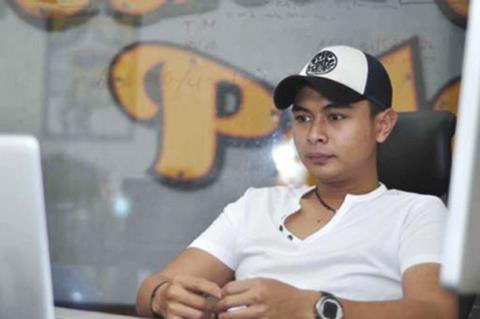 Indonesian director Putrama Tuta is set to start shooting romantic thriller Happy Birthday Every Day in Jakarta on April 17.
Produced by John Badalu and Dewi Piay through The United Team Of Art, the film revolves around a dying writer attempting to write his masterpiece who realises that he is already dead and living inside his own story.
The script was written by Ilya Sigma, who also wrote Tuta's award-winning 2011 debut Boy's Diary. The cast is headed by Indonesian TV star Anjasmara Prasetya, who will play the writer, and actress Fahrani Pawaka Empel, who previously starred in Joko Anwar's Kala.
"It's a story, rooted in magic realism, about acceptance of death that tackles the subject in a positive way," said Tuta.
Tuta's credits as director also include rockumentary Noah Awal Semula. He is also developing disaster movie about a volcanic eruption for Korean studio CJ Entertainment, which is investing in Indonesian film.
Badalu previously produced Indonesian films such as Paul Agusta's Parts Of The Heart, selected for Rotterdam in 2012, and Mouly Surya's What They Don't Talk About When They Talk About Love, which played at Sundance 2013.