Former EAVE and Channel 4 executive died unexpectedly on Thursday.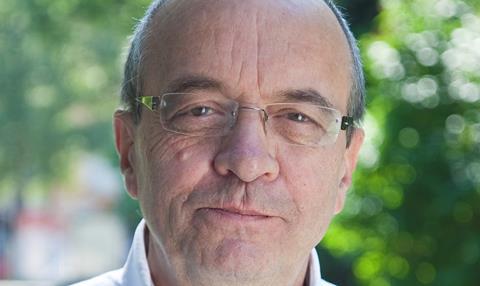 The international film industry is mourning the passing of Alan Fountain who died unexpectedly on Thursday aged 69.
He had recently served in various positions – from head of studies to president - at the European producers training initiative EAVE since 2000.
Prior to joining EAVE, Fountain had worked in the UK as a professor of film and television at Middlesex University as well as for Mondial Television & Mondial Online, Sheffield Hallam University, Channel 4 Television and the Sheffield International Documentary Film Festival.
Fountain was the first commissioning editor for Independent Film and TV at Channel 4 between 1981-94, working on films including The Last of England and Ghost Dance.
In an obituary, his EAVE colleagues wrote that Fountain's "rich and varied career was dedicated to supporting independent voices from different regions of the world, empowering and encouraging producers, directors and writers to tell stories that not only affect audiences but create positive change."
"A unique professional, a wonderful listener and a lovely companion, Alan contributed greatly to EAVE's growth, strength and excellence in the last 16 years. More importantly, Alan managed to bring out the best in every individual on the EAVE team and he did it with grace and great kindness."
Moreover, the author will always remember Fountain's wry sense of humour and gentle nature on the several occasions we met at festivals in Locarno, Berlin, Moscow or Tallinn, among other places.