Cannes Grand Prix winner Of Gods And Men was a breakout success in 2010, earning more than $30m. Key European distributors met at Les Arcs to discuss how they helped Xavier Beauvois' film to attract audiences.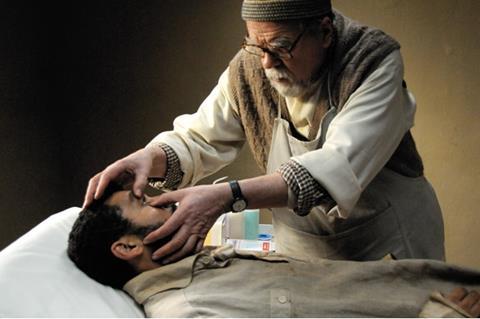 How do you introduce a French arthouse film, set in a Maghreb monastery, to a marketplace which does not like arthouse titles in the way it once did? That was the challenge facing Wild Bunch, the international sales agent on Xavier Beauvois' Of Gods And Men.
The picture is based on the true story of Trappist monks in Algeria who live in harmony with the local Muslim population until they become the target of Islamic fundamentalists.
Wild Bunch co-founder Vincent Maraval has a surprising perspective on why Of Gods And Men captured the imagination of distributors and audiences. "Xavier would hate the comparison but I think the film works a bit like March Of The Penguins."
Maraval suggests that in a cinema landscape dominated by violence and often very dark films, here was a picture which had positive values and showed human beings at their best.
The sales agent positioned Of Gods And Men as a fictional version of Into Great Silence, the documentary about Carthusian monks in the French Alps which proved an unexpected box-office hit in several territories in 2002.
Some territories pre-bought the title prior to its Cannes premiere last May, on the basis of the script. These included France (Mars Distribution), Spain (Golem) and Benelux (Lumiere).
Ironically, Wild Bunch did not initially want to enter the film into Cannes. Beauvois was keen to go, but Maraval had his doubts. "For me, it was a very delicate film. I'm always afraid that in a very big circus festival like Cannes with a lot of noise, activity and emotion that it would be overshadowed."
However, Maraval was swayed by the reactions of festival director Thierry Frémaux, who assured him that a quiet and subtle film could still receive attention and respect.
At Cannes, it was obvious the film was generating an emotional reaction. Wild Bunch began to realise the film had real crossover potential.
Converting French audiences
Speaking at a Europa Distribution event at the second Les Arcs European Film Festival, Thierry Laurentin, head of programming at Mars, explained just how the distributor helped turn the film into a box-office phenomenon in France, reaching an audience of more than 3 million.
A key part of the Mars strategy was to contact every church and diocese. Special screenings and discussions were organised in these communities, while priests told their congregations they should see the movie. Mars released the film on 254 prints on September 8, gradually increasing the number to 499.
Mars' success has been emulated in other territories. "The most important thing for us was not to position it just as a Catholic film. We didn't want to narrow it down," Simon Wullens, marketing manager of Benelux distributor Lumiere, commented.
Lumiere released Of Gods And Men in September in the wake of scandals involving the Catholic church but still attracted 150,000 visitors in Belgium and a box office of close to $1.3m (€1m).In the UK, Artificial Eye positioned the film for the Christmas market.
"We have a very strong awareness of the arthouse audience in the UK and we know what type of film will appeal to them. We knew right away this one would," said Jonathon Perchal, Artificial Eye's head of legal and business affairs.The film was aimed at "slightly older" middle-class audiences. Bolstered by exceptional reviews in the UK's broadsheet press, Of Gods And Men — which opened on a modest 16 screens in early December before expanding to 24 — took around $93,000 (£60,000) and posted 12,000 admissions in its opening week.
By mid-December, it had reached $263,000 (£170,000). Artificial Eye hopes to reach 100,000 admissions. At time of writing, Of Gods And Men has already made more than $30m, before its US release next year through Sony Pictures Classics.