London-based director Anu Menon talks about her second feature Waiting, which is receiving its world premiere in Dubai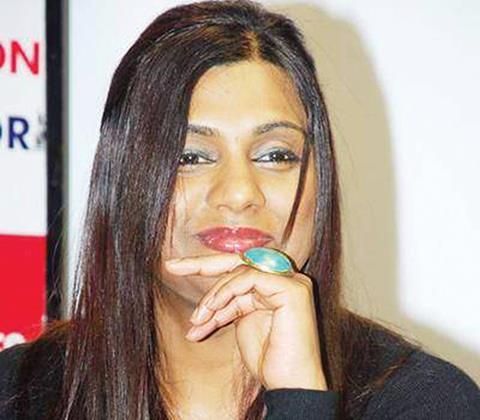 After studying at the London Film School, Anu Menon made her feature debut in India with Hindi-language romantic comedy London Paris New York in 2012.
She was also one of the film-makers involved in Mumbai-based Drishyam Films' collaborative feature X: Past Is Present, which brought together 11 directors to each shoot a section of the same story.
It was during the making of the latter film that Menon met Drishyam Films founder Manish Mundra, who came on board to produce Menon¹s latest film Waiting and also brought in local co-producer Ishka Films.
While London Paris New York was commercial Bollywood, Menon has taken a different route with Waiting, which stars theatre and film veteran Naseeruddin Shah and Kalki Koechlin, who is know for her work in Indian indie films such as Margarita, With A Straw and That Girl In Yellow Boots.
Shah and Koechlin play characters who meet in a hospital while their respective partners are undergoing medical care.
"Waiting is based on personal experience, and writing the film was a way of dealing with that experience, but it's not a literal account," says
Menon. "The strength of the film is that it deals with a tough situation and asks some profound questions but with a light touch, which in a way makes it more heartbreaking."
Shah, who is constantly in demand in India and has also appeared in international projects such as The League Of Extraordinary Gentlemen, is being honoured with a lifetime achievement award at DIFF.
Menon says she learned a great deal about her craft from working with him. "He has a specific interpretation of the script, which ensured that I did my homework before arriving on the set," she says. "He delivers a hugely detailed performance and Kalki was matching him with the same energy."
Menon is now writing several scripts and lining up a project that will be produced by Mumbai-based Pritish Nandy Communications. ³It¹s about the stories you want to tell ‹ sometimes they¹re small and niche and sometimes they¹re more mainstream. I think I have both kinds of stories in me," Menon says.
US-based Shoreline Entertainment is handling international sales on Waiting, which screens in Cinema of the World.