UKTI's London-based advisor Jenny Mooney reveals how she can help local indies grow into China and beyond.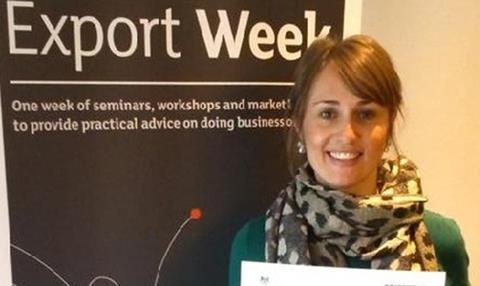 Tell us about your role. What does it involve?
I am an International Trade Advisor, in the UKTI London Creative & Media team, I work with a number of TV, film and production companies. My role is to help London-based companies in this sector access export support and opportunities through the UKTI network.
This could be helping to conduct market research, identifying which export markets to target, identifying contacts in their export markets, highlighting business opportunities and supporting companies when visiting an international market, either individually or through a trade mission
How have you seen the appetite from indies to expand internationally grow?
There is a huge appetite for indies to grow internationally, and also an increased level of confidence. I think some of this stems from the popularity of some of the UK drama series and formats that have gone on to be so successful internationally - the value of UK creativity is a key aspect of this.
There are lots of markets who look for UK expertise in developing their content and surrounding products and UK companies are keen to use this to help them access opportunities in international markets.
What territories have you seen growing interest in?
China is definitely a key market in this sector, and many of the companies who approach us for help are asking about the country. It is certainly a market with big potential, but also one that is quite hard to navigate due to restrictions on the amount for foreign content allowed into the market, cultural tastes and differences, government regulations on content and different approaches to doing business and negotiation.
UKTI can advise on both the challenges and opportunities in a market like China to help a company decide where they should be investing their resources, and where to start.
What are the key points for producers keen to expand internationally?
Cultural differences in language and taste and how content is accessed in the market, for example who are the key players and the structure of linear TV compared with VoD platforms.
In many cases access to finance is important in order to develop a project. Finally the ability to protect IP in an international market is key, as well as exploiting IP across different regions and product types. What is classed as old content in one market, may have a new life cycle in a different market.
What are the main barriers to international growth you see producers struggle with?
I think having the resources to commit to expanding internationally is a huge barrier, both in terms of numbers of people, and financial resources. It can take a number of visits to a foreign market in order to understand the market landscape, meet with potential business partners and negotiate a successful deal.
A key area that UKTI can help with is access to additional contacts in international markets, such as broadcasters, sales agents and distributors. Our local teams can help companies identify relevant contacts and facilitate introductions.