Screen International caught up with the director of The Panic It Needle Park and the 1973 Palme D'or winning Scarecrow as he visits the Karlovy Vary International Film Festival for a retrospective of his work.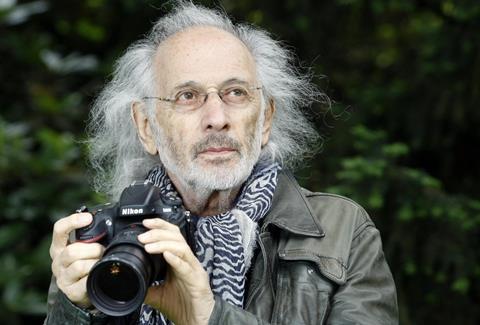 Often seen as one of the great - yet conversely undervalued - directors in the American New Wave of the late '60s and early '70s, Jerry Schatzberg has been at the Karlovy Vary International Film Festival showing his work to audiences old and new.
Born in the Bronx in 1927, Schatzberg carved a name for himself as a world renowned photographer in the realms of both fashion and celebrity. Making his feature film debut in 1970 with Puzzle Of A Downfall Child, starring Faye Dunaway, it was this and films such as 1973 Palme d'Or winner Scarecrow and The Panic In Needle Park, both starring Al Pacino, that were a raw and stripped back portrayal of a modern America that had somehow lost its way.
But while often cited as one of the members of the American New Wave, that also includes Scorsese and Coppola, Schatzberg is hesitant when the label is applied.
"The movement came along as time went on, people were just making films," Schatzberg told Screen. "We didn't really think about it at the time. Scorsese was in the room next door cutting Mean Streets, I think.
"I never really thought of it as a movement. You don't set out to make a movement unless you're a politician. I always leave it up to the intellectuals as to what a movement is and to what my films are about as well. I have a story to tell and it's all about doing it and creating something I hope is going to be good. "
Recognition
Despite his Palme d'Or success and a positive critical reaction to his films in Europe, recognition was harder to come by in his home country.
"It wasn't about me getting recognition; it was my films getting recognition because I thought they were good," recalls Schatzberg.
"I remember reading what Judith Crist would write in her columns and she would talk about how she evaluated first time directors and I thought 'Oh boy, she's going to give me a great review. I'm just what she's talking about. I grew up in the Bronx, and she talks about going to the cinema in the Bronx. I figured this as going to be a great review and then…," Schatzberg making a whistling sound that suggests her review was far from positive.
"I had my own thing about that as two of my most severe reviews were from her and Pauline Kael and they were reviewers that maybe wanted to be screenwriters. My first film was written by a brilliant screenwriter who was also a woman [Carole Eastman] and I think there was something there."
Neglected
At retrospectives of his work, it's often his early films that are screened. Does Schatzberg think his later films are sometimes neglected?
"Yes. I think Reunion [his 1989 film about the relationship between a young Jew and his Aristocratic friend set in 1930s Germany, scripted by Harold Pinter] and Street Smart [a 1987 film about a journalist who fabricates a story and becomes drawn into a complex web of lies and deceit] are overlooked."
"I don't think they match up to the first ones, but I think they're really good films.
"I believe that creative people do their best work at the beginning of their career, whether you're a composer, a writer, even a businessman. They have nothing to fear and they're not competing against themselves. Once you start getting recognition of any sort you start competing against yourself and that's not very good."
Pinter experience
With Julian Sands also in Karlovy Vary with the John Malkovich-directed one-man theatre show A Celebration Of Harold Pinter, it seems an opportune time to ask Schatzberg more about his working relationship with the legendary British playwright on the film Reunion.
"The producers representative sent [the book] to Pinter without me knowing it," he recalls. "He answered them and said 'I know the book, I loved it: my mother recommended it to me' which I didn't know.
"They came back to me and said 'Pinter would like to do [the script]'. I said 'He's great but he's wrong. I'll talk to him.'
"Then I finished talking to him and I said 'He's absolutely right.' We started a relationship which was just great, really great.
"We started shooting with an English cast and when you're shooting, you change dialogue and change things. But the English actors were like 'Does Pinter know about that?' Well I'll call him.
"There was one scene that really didn't work, I had an idea about it and I called him. And he said 'That's great, that's wonderful. You don't have to call me, I trust you.' I went back and told the actors 'I don't have to call back, he trusts me'.
"Even up to the day he died, every time he watched the film he couldn't understand why it didn't get bigger acclaim. Every time he saw it he would ring me and say 'I love that film'."
New audiences
And how does Schatzberg feel about new audiences discovering his work at Karlovy Vary?
"That's the reward," he adds.
"The first question that was asked of me 'How much did the film cost and did It make money'.
"I said 'No it didn't make money and cost this much. But the film is over 40 years old and still playing.' And I am appreciative of that."