Film-maker Ulrich Seidl speaks about how a fascination with Austrians and their cellars led to his lauded documentary In The Basement.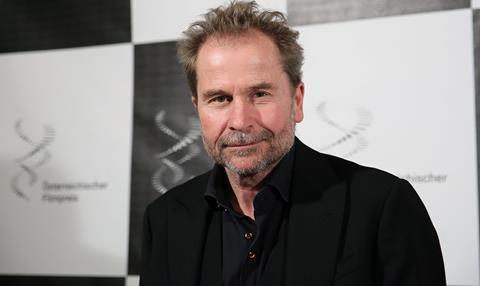 Part of the fascination with Ulrich Seidl¹s work lies in its tone. Audiences are never quite sure how to approach his features and documentaries.
His films have a subversive, unsettling quality precisely because they are infused with what seems like such dark, tongue-in-cheek humour. He is sometimes accused of mocking his subjects, whether they are sex tourists, religious zealots or Austrians up to mischief in their cellars.
The Vienna-born film-maker's latest film, In The Basement, premiered at Venice Film Festival last year. It had its first screening at Jerusalem Film Festival on Friday (July 10), followed by a masterclass with Seidl and his frequent collaborator Maria Hofstätter.
Seidl insists the owners of the basements on whom he turns his lens are not the punchline to an elaborate joke. "Long ago, I realised the average Austrian likes to spend their leisure time in their cellar engaging in their passions, hobbies and obsessions," the director remarks. He points out that In The Basement might offer a chance for his subjects to discover a hitherto unknown side to themselves. "Everyone has two sides to them. They will see the film and perhaps think about that and find that part of themselves in it."
As a director, Seidl is himself a split personality. He makes both fiction and documentary features. The fiction part of his work, such as his recent Paradise trilogy (Love, Faith and Hope), has a starkly realistic feel while the documentaries are as artfully constructed as any narrative feature film. "It was clear In The Basement was going to be a documentary," Seidl says. "In the case of a documentary, you have people who are playing themselves, who are authentic. It is their life and their convictions."
The basements may serve a metaphorical purpose, a tool with which he can explore the hidden sides of his subjects. But Seidl isn't making the stories up. These subjects really existed. Some of them even turned up in Venice last autumn for the film's world premiere.
Dark comedy
Given recent grisly Austrian history (notably the notorious Josef Fritzl case), the very idea of Austrians and their underground hobbies has a sinister connotation. As ever with Seidl, grotesques, comedy, lyricism and social comment sit side by side. Behaviour that seems comic often turns out to be rooted in disturbing incidents in the characters' pasts. Among In The Basement's subjects, the woman who keeps dolls of babies does so for a reason. The masochist, we discover, has been in abusive relationships.
Seidl has a cellar in his own house in which he stores his wine. "I was first confronted with cellars as a child because my grandmother had one in which she stored food," he recalls. "In Vienna, there are these multi-family tenement blocks that have coal cellars below them. Where I live near Vienna, I have a large wine cellar in the rock.
"There promises to be much more daylight in Seidl's next project, which will be a costume drama but not a conventional one," he continued. "Sales are likely to be handled by the director's regular partners, Coproduction Office, and the film will be set in the late 18th century in "the milieu of the poorest of the poor".
Focused on young people returning from war and obliged to turn to crime to stay alive, it will tell the story of Herr Grasl, a real-life Robin Hood-like figure who fought back against the authorities. Don¹t, however, expect Errol Flynn and men in green tights. That is not the Seidl way.