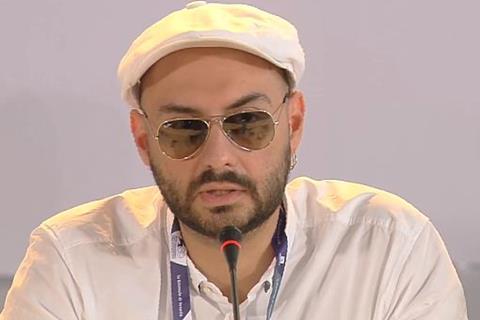 Berlin-based Russian director Kirill Serebrennikov's The Disappearance, set to star August Diehl as Josef Mengele, will shoot in South America this summer, confirmed Ilya Stewart, the film's exiled Russia producer of Hype Studios, at the European Film Market this weekend.
The director will move straight onto it after the completion of his latest feature, Limonov. A sales agent is likely to be announced in time for Cannes. Diehl will play the Nazi war criminal during the years he hid out in Brazil.
The project was brought to Stewart by French producer, Charles Gillibert of CG Cinema. It has been in development for several years but was held back because Serebrennikov was under house arrest in Russia.
"The story [of Mengele] has become even more relevant against the backdrop of what we are witnessing in the world right now," said Stewart in reference to the war in Ukraine.
Encounters title
Stewart is in Berlin this week with Chechnyan director Malika Musaeva's debut feature The Cage Is Looking For A Bird, screening in Encounters and sold by Totem Films.
Shot before the war in Ukraine, the film is about a group of Chechen women living in a remote rural village and their struggles to defend their freedom and the choice to live their own lives. The director is one of several from eastern Europe to have studied under Golden Lion winner Alexander Sokurov. Others include Vladimir Bitokov and Kira Kovalenko.
Sokurov himself brought the project to Stewart, saying Musaeva was one of his "brightest students", according to Stewart.
"She has a really bright future," said the producer. "Sokuorv nurtured her throughout the shooting process, the editing process. There was also a sense of mission for me to do what I can to make sure it reaches an audience because that is the type of film that is no longer needed or possible to produce, make or even possibly release in Russia."
Stewart left Russia last spring after the Russian invasion of Ukraine, He is now based between France and Los Angeles.