Some 12 projects have been selected for Open Doors, from a sci-fi desert odyssey to a civil war story to a fishing adventure tale.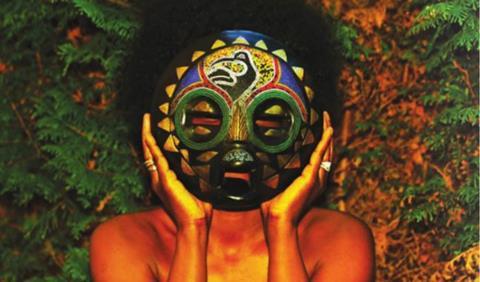 Aleluia (Ango)
Dir Zézé Gamboa
Prod co Gamboa & Gamboa
The Portuguese-language feature drama from the Angolan director of The Hero, which won the world cinema grand jury prize at Sundance in 2005, is based on the true story of four fishermen who survived 60 days adrift at sea in their boat, the Aleluia. The film is about the unique way in which the men — from Cape Verde, the archipelago off the coast of Western Africa — survive the ordeal.
"The narrative explores the singular way the four men avoid succumbing to an apparently inevitable fate," director Zézé Gamboa says. "Accepting their differences, weaknesses and errors, each man recognises himself as individually essential to the survival of the four."
More than an adventure saga and a story of man against the elements, Aleluia will also be a riposte to the cult of the individual. "What moves me to make this film is the fragility of human life and experience, and our utter inability to control our environment or situations," Gamboa says. "When our impotence is extreme, all that is best and worst in human behaviour comes to the fore."
Shooting is expected to start on the $2.7m (€2m) project in Cape Verde in October 2015, with most of the film being set at sea. A former TV news journalist and director, and a leading sound engineer, Gamboa is producing Aleluia through his 14-year-old outfit Gamboa & Gamboa. Most recently, the fim-maker's comedy drama The Great Kilapy was selected to screen at film festivals including Toronto and London.
Contact Zézé Gamboa zezegamboa@hotmail.com
Faraway Friends (S Afr-Les)
Dir Teboho Edkins
Prod co STEPS
Faraway Friends is a 70-minute documentary about four teenagers growing up in a small village in the mountains of Lesotho. Like teenagers all over the world, their lives revolve around friendships, families, church and school. But they must also contend with the specific challenges of life in rural Africa.
"Everybody says the hope of the African continent rests on its favourable demographics, on the shoulders of the young people. I wanted to understand what this means," says film-maker Teboho Edkins. "This, coupled with growing up in Lesotho myself and always having wanted to make a film in the high mountains, meant the idea came about very organically."
The film-maker got to know the village of Ha Sekake with the help of STEPS, a non-profit production and distribution company based in Cape Town. It works throughout the region on documentary films with themes of social justice.
Returning seven times over several years to take in the different seasons, Edkins realised he could use a different documentary technique with each of his protagonists.
"With the boys it is a more classical observational documentary style, while with the girls it's more playful documentary film-making, where one feels the director's mise-en-scene strongly," he says.
Edkins is in Locarno with a rough cut of the $165,000 (€120,000) film to find partners to help complete Faraway Friends' post-production. "We hope that Open Doors will help launch the film into the international film world, as it's a production from a country that has no film industry and no presence on the festival circuit."
Contact Teboho Edkins tebohoedkins @gmail.com
STEPS don@steps.co.za
Fig Tree (Eth-Isr)
Dir Alamork Marsha
Prod co Black Sheep Film Productions
Fig Tree takes its inspiration from the real-life experiences of its Ethiopia-born writer-director Alamork Marsha. Like the film's protagonist, Mina, Marsha grew up with her Jewish family on the outskirts of Addis Ababa during the Ethiopian civil war of the 1980s and early 1990s before moving to Israel to escape the conflict.
Amid the return of her injured brother from the battlefields, Fig Tree sees Mina planning for her Christian boyfriend Eli to join her family in Israel.
"The heart of the film will be the description of Mina's daily life," Marsha says. "Through her, I wish to describe the surreal situation in which people miraculously manage to build a normal life during wartime."
The $1.9m (€1.4m) film will be shot in the Shola (Fig) neighbourhood where it is set. "Shola was a neighbourhood that embraced people from different tribes and religions that were all rejected by the big city," Marsha says.
Fig Tree is being produced by Israel-based Black Sheep Film Productions, the production company of acclaimed producer Saar Yogev and award-winning director and producer Naomi Levari. "We were carried away by a very special script, both in its plot as well as its unique atmosphere," the producers explain.
In mid-July, the project won the top prize at Jerusalem International Film Lab. "We want to understand how it is received in the fresh eyes of potential future collaborators," say the producers.
Contact Black Sheep Film Productions saar@bsheepfilms.com naomi@bsheepfilms.com
First Man (S Afr)
Dir Jahmil XT Qubeka
Prod co Spier Films
First Man is a sci-fi odyssey set 50,000 years ago in the Kalahari, about a prehistoric tribe of nomadic women, led by the pregnant Nxonxo, who trek across the desert to find out what or who has taken all their menfolk.
"I am fascinated by the genesis of humanity," says South African writer-director Jahmil XT Qubeka. "Where we think we come from, why we are here and where are we going. First Man attempts to tackle these themes. At its core, it is a fantasy adventure tale of self-discovery in a changing world."
The film's mythology is based on the belief that Earth was visited many times in its history by technologically advanced alien beings. Qubeka's previous feature, black-and-white noir thriller Of Good Report, won several awards and screened at festivals including Toronto and London.
"First Man is about an earth-toned natural habitat juxtaposed with ageing, rustic, polluted technology," says Qubeka of the look of the film.
It is being produced by Mike Auret's Cape Town, London and Reykjavik-based production and financing outfit Spier Films, which also produced Of Good Report. They aim to shoot the $785,000 (€580,000) film in South Africa, Botswana and Namibia. "Locarno is a fantastic opportunity to gauge the arthouse market," says Qubeka. "We'll maximise our networking opportunities to see who is out there, financiers or co-producers."
Contact Jahmil XT Qubeka serpenthunter@spierfilms.com
Heart And Fire (Moz)
Dir Sol de Carvalho
Prod co Promarte
Heart And Fire is the story of a man who struggles with a moral dilemma, as he faces the sale of his beloved cinema. Should he allow it to be transformed into a shopping mall and pocket the proceeds? Or perhaps change it into a cultural centre? To buy himself some time, he makes a documentary about the history of the cinema, which results in some unexpected consequences.
"After years of disappointment with the corrupt politics of a country that destroyed the dreams of its youth — and its cinema — it seems easy, and may be wise, to just play the game and take personal advantage of the situation," says Sol de Carvalho, of the moral question and metaphor at the heart of the film.
"The dilemma is marked by the history of a country that was a colony, then a socialist dream and now a wild, free-market society."
The $1.2m (€910,250) narrative feature, of which $90,000 (€65,250) is in place, is in development with principal photography due to start in July 2015.
A former journalist, photographer and political activist against Portuguese colonial rule in Mozambique, de Carvalho has made a name as one of the country's leading socially committed film-makers. He set up the Promarte production company in an Art Deco cinema in Maputo in the early 1990s and has since produced documentaries and TV films, as well as the features Another Man's Garden in 2006 and Criminal Impunity in 2013.
Contact Sol de Carvalho solcarvalho53@gmail.com
Hot Comb (Ug-Neth)
Dir Caroline Kamya
Prod co Ivad International
Uganda-born, UK-based film-maker Caroline Kamya broke onto the scene with Imani, which opened the Berlinale Forum in 2010. Her second feature, Hot Comb, is a coming-of-age story set in 1961 about two young women at a missionary boarding school in Uganda.
As the country transitions to independence, it tells the story of Magdalena, who has lived a sheltered life in the leafy Kampala suburbs, but whose eyes are opened to the reality of her country's colonial past when she makes friends with mixed-race Nassolo.
"Life within a boarding school for both students and staff really fascinates me," says Kamya. "Elements of institutional life such as the hierarchy, structure and culture, or sub-culture, are mirrored in wider society as a whole." The title is a reference to the process of straightening Afro hair and how it springs back to its curls at the earliest opportunity. "I saw Nassolo going through the process and saw the parallel with colonial 'straightening', so to speak," Kamya explains.
Hot Comb, like Imani, is written by Kamya's sister Agnes Kamya, and the pair have developed the project at the prestigious Binger FilmLab in Netherlands, where Kamya met her Dutch co-producer Danielle Guirguis of Smarthousefilms.
Kamya, who is also producing the project through her Ivad Productions, hopes to start production in August 2015 in Uganda and South Africa.
The $700,000 (€515,000) project has received $40,000 (€30,000) of development support from the Hubert Bals Fund and Gothenburg Film Fund, and attends Open Doors to raise additional funds.
"We would like to make connections with co-producers, sales agents and distributors," says Kamya. "We are also looking to gain from the advice and support of the mentors we meet."
Contact Caroline Kamya ckamya@ivadproductions.com
I Am Not A Witch (Zam-Fr)
Dir Rungano Nyoni
Prod co Icreatefilms
For her debut feature, writer-director Rungano Nyoni has written a lyrical drama from a child's point of view about Shula, a nine-year-old girl at a 'witch refugee camp' in Zambia. Shula enjoys her talent and uses it to help others, despite having been cast out by her family.
"I wanted to do a story around a talented child who is ostracised and whose talent isn't fully realised," says Nyoni of the project's origins.
"It coincided with a separate story I was looking into about witch camps. They both involved characters being rejected by society and living on the fringes."
Although there are no known witch camps in Zambia, they exist in other west African countries. "These camps are sort of places of asylum," Nyoni explains. "Women who are accused of being witches seek sanctuary to escape condemnation."
Nyoni was selected to develop the script at Cannes' Cinefondation, and has received backing from Rotterdam's Hubert Bals Fund and support from the BFI's Net.work programme. Her 2011 short, Mwansa The Great, won some 20 prizes and was nominated for a Bafta. Most recently, short Listen screened in Directors' Fortnight at Cannes in May.
"I want people to feel what it's like to be considered an outsider," says Nyoni of I Am Not A Witch, which is being co-produced with France's Clandestine Films. "I am trying to avoid clichés, sensationalism and the 'poor people of Africa' story."
She adds: "It's notoriously difficult to get a film made in somewhere like Zambia in a local language. So the fact Locarno is organising this is brilliant."
Contact Rungano Nyoni runganonyoni@gmail.com
Kula: A Memory In Three Acts (Moz)
Dir Inadelso Cossa
Prod co 16mmfilmes
This genre-bending feature from Mozambique's Inadelso Cossa provides a wrenching insight into life under colonial rule for political prisoners incarcerated by the secret police in 1960s Mozambique.
Cossa is filming a group of former prisoners, taking them back to the interrogation room where they were tormented and recreating scenes as they remember them. Kula was the name of one of the secret police's hated brigades.
"I don't want to make a commercial docu-drama; I'm a vérité film-maker and I like to explore live and real raw material," Cossa says. "I have to respect the memories of those noble men and give them a voice through my storytelling. The re-enactments will be in a metaphorical context and will also be a therapy to cure their traumas and find a reconciliation with life today."
Cossa is producing the project under his Mozambique-based 16mmfilmes banner, which specialises in auteur and verité cinema. Cossa's debut feature was Xilunguine, The Promised Land in 2011.
Although he has yet to see Joshua Oppenheimer's Oscar-nominated documentary The Act Of Killing, Cossa says he is galvanised by its success.
"In the developing countries where democracies and human rights are attacked all the time, people are losing their voices. Film-makers are becoming activists, searching for stories and telling them to the world."
Cossa has started shooting the $60,000 (€45,000) project, which has received backing from the IDFA Bertha Fund, and is in Locarno to complete its funding.
Contact Inadelso Cossa inadelsocossa@gmail.com
Territorial Pissings (S Afr)
Dir Sibs Shongwe-La Mer
Prod co Urucu Media
Ask South African director Sibs Shongwe-La Mer about the inspiration for his debut feature Territorial Pissings and he gives a colourful answer: "[It was] growing up in the sleepy suburbs of Johannesburg and watching the 'blessed' generation of middle class, free South Africans I was born into turn from the postcard-prophesied golden children of the nation into coke fiends, dropouts and emotional cripples."
In the film, set on the anniversary of the violent Soweto youth uprising of June 16, 1976, a group of adolescent friends in Johannesburg are shocked by the live-streamed suicide of a young girl in her parents' family home. Much of Territorial Pissings has already been shot, with some of its footage being shown at Venice Film Festival last year as a work in progress.
"Since the nature of the feature is still in many ways a humble independent production, I'm hoping that in Locarno we're able to continue the momentum we started in Venice a year ago, meeting new partners that can help us secure post-production support and world sales deals," the director says.
The film is produced by Elias Ribeiro of Urucu Media, who was introduced to Shongwe-La Mer through a mutual friend following Venice. "I felt the company would be a support to me creatively rather than trying to commercialise the project. Since our partnership, we have developed a much stronger piece and found great comfort in the production team behind this project," the director says.
Contact Elias Ribeiro, Urucu Media er@urucumedia.com
The Mercy Of The Jungle (S Afr-Rwa-Bel)
Dir Joel Karekezi
Prod co Neon Rouge Production
Development on The Mercy Of The Jungle is now complete and Rwandan film-maker Joel Karekezi will be in Locarno looking for production funding and a sales agent for the project.
The film, about two Rwandan soldiers left behind in the jungle at the end of the Second Congo War in the late 1990s is based loosely on a story told to the director by his cousin.
"The film is based on a historical event. It is a true story," says Karakezi, who graduated from Cinecours film school in Canada in 2008. He received a Goteborg International Film Festival Fund grant for his first feature Imbabazi: The Pardon, which went on to win the Grand Nile prize at Luxor African Film Festival in March.
"It is a little bit like a road movie," the director explains of The Mercy Of The Jungle, which won the CFI award for most promising audiovisual project at Durban FilmMart.
Karekezi hooked up with the film's producer, Aurélien Bodinaux of Brussels-based Neon Rouge Production, after Cannes last year.
"He really liked the project and decided to be the main producer," says Karakezi, who has also attracted South African outfit A Breed Apart to come onboard as a co-producer. Karakezi is now in the process of beginning to cast the film, which is likely to be shot in French.
Contact Neon Rouge Production aurelien@neonrouge.com
The Train Of Salt And Sugar (Moz-Por)
Dir Licinio de Azevedo
Prod co Ukbar Filmes
The Train Of Salt And Sugar is set in Mozambique in the middle of the civil war, which began in 1977. Its protagonists are passengers onboard a train that provides a lifeline to families and communities whose everyday existence is blighted by the conflict.
"During the Mozambique civil war, I heard the train's story, its passengers and its crazy journey. At the time I wanted to make a documentary about it, but I couldn't find a way," recalls director Licinio de Azevedo, a Brazilian former journalist who came to Mozambique in 1977.
"When the war was over I did some research, travelled on that train and interviewed railways workers to write a fictional story for a book I published in 1997."
Now the story has metamorphosed into a film. De Azevedo, whose credits include the 2007 documentary Night Lodgers, is looking forward to attending Open Doors in Locarno.
"It is very important to participate in a co-production forum, where participants have the same goals as we do, to make a film in countries with similar difficulties. I intend to achieve all possible things to benefit the project — ideas, knowledge, financing, co-producers," he says.
The aim is to shoot in Mozambique, which de Azevedo describes as "a totally welcoming country to film production, in every sense".
The film is being produced through Portugal's Ukbar Filmes — a co-producer on de Azevedo's 2012 feature Virgin Margarida, which premiered at Toronto and was shown in 20 countries — together with Mozambique production company Ebano.
Contact Pandora da Cunha Telles pandora@ukbarfilmes.com
Unbalanced (Gha)
Dir P Sam Kessie
Prod co Sankofa Pictures
"This opportunity with Open Doors is really, really great for me," says rising Ghanian writer-director P Sam Kessie, who is hoping for script advice, development funding and possibly a co-writer for her debut feature, Unbalanced, in Locarno. She is also looking for a producer to work alongside her production company Sankofa Pictures.
Unbalanced is about a middle-aged woman who gives up the chance of a career in theatre to marry an agricultural tycoon. When he begins to suffer from mental problems, her life threatens to unravel. The story is inspired by the director's observations of women who have embraced family life even when it has meant abandoning their own dreams.
"They go through this spiral of feeling alone, even though they are surrounded by so many people," says Kessie, who hopes to shoot exteriors in Ghana but accepts that studio work may need to be conducted in South Africa. "I am hoping that after Locarno I can get people ready to help with the investment side and push towards production but I know that to do that I have to have a strong script," she adds.
Unbalanced has already been through the Talent Campus Durban (an offshoot of Berlinale Talents), where Kessie's script was one of five selected for the Produire au Sud Script Studio workshop. She sees the project as a companion piece to some of her earlier projects including docu-fiction short The Samaritan and silent short The Last Summer. "My characters tend to be loners," she reflects. "I think this is a little bit more mature in terms of its storytelling."
Contact P Sam Kessie sam.kessie@gmail.com