Locarno 2015 will honour a select group of actors and film-makers, from Edward Norton to Marco Bellocchio. Wendy Mitchell reviews the recipients.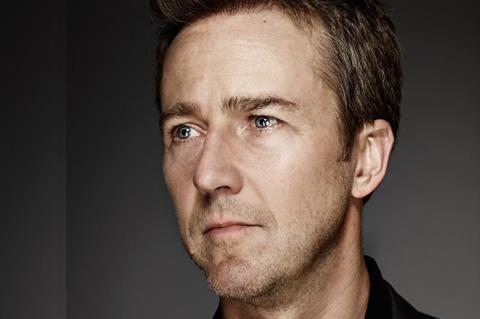 Sam Peckinpah
Locarno's major retrospective this year revisits the career of the American director, one of the great Hollywood rebels and the talent behind some of cinema's greatest westerns, including 1969's The Wild Bunch.
Peckinpah worked with a selection of the US's most iconic actors including Dustin Hoffman (Straw Dogs), Steve McQueen (Junior Bonner, The Getaway) and James Coburn (Pat Garrett & Billy The Kid).
"Peckinpah is a director who is very well quoted by established film-makers such as Tarantino, Kitano and Michael Mann. But I'm not sure the new film-makers know his films," Locarno's artistic director Carlo Chatrian explains of the decision to pay tribute to the film-maker.
"He's a man that makes a bridge between classical cinema and the postmodern world… the poetry of his films surprised me when I watched them again."
Impressively, Locarno will present the director's complete filmography - with several films screened from newly restored prints - and a selection of his work for TV. There will also be discussions about Peckinpah's career and an accompanying book edited by Fernando Ganzo.
Co-organised by the Cinématheque Suisse in Lausanne, and the Cinématheque Francaise in Paris, which will host the programme in September, the retrospective will be curated by film programmer and historian Roberto Turigliatto.
Marco Bellocchio
The Italian director will be honoured with a Pardo d'Onore Swisscom and the festival will host a Piazza Grande screening of a restored print of Bellocchio's debut film Fists In The Pocket, 50 years after it first played at Locarno. Funded by his family and shot at their own villa, it was the film that started the rich history between Locarno and the director.
In 1965 the jury kickstarted his international career by awarding Fists the Silver Sail (Vela d'argento). Bellocchio was also in competition at Locarno in 1976 with Victory March, was jury president in 1997, and in
1998 the festival mounted a retrospective of his work.
"The way he makes films - above all, in recent years - has a great deal to say to anyone living in Italy but also to those making films in the rest of the world," Chatrian says.
The festival will also show a selection of his other work including Vincere, My Mother's Smile and Good Morning, Night, while the director will take part in a public masterclass at the Spazio Cinema (Forum).
Andy Garcia
Born in Havana and raised in Miami, Andy Garcia had several small TV roles before being cast in 1987's The Untouchables. He co-starred with Michael Douglas in Ridley Scott's Black Rain in 1989, followed by a role as Sonny Corleone's son in The Godfather Part III, which earned him an Oscar nomination.
Garcia's roles during the 1990s include Internal Affairs, When A Man Loves A Woman and Night Falls On Manhattan. A recurring role in the Ocean's Eleven trilogy cemented his place on Hollywood's A-list, and in 2005 Garcia co-wrote, directed and starred in The Lost City, which will screen in Locarno. The festival's artistic director Carlo Chatrian says: "He has an elegance in his acting. He's an actor that expresses something very American in films like The Untouchables but also he has a love for Cuba that makes you think about human geography from a different angle."
Michael Cimino
New York-born Michael Cimino is famous for his works that show the disillusion of the American dream. Locarno's artistic director Carlo Chatrian says: "He is a director working in modern cinema but his references are more classical cinema. His films tell us a lot about American society even today." The Yale graduate worked in advertising before moving into film, writing screenplays including Clint Eastwood's Magnum Force, which encouraged the actor's production company to buy Cimino's script Thunderbolt And Lightfoot; Cimino went on to direct the film.
The Deer Hunter, which stars Robert De Niro and Christopher Walken as Pennsylvanian mill workers who fight in the Vietnam War, won five Oscars, including best director and best picture. Cimino followed that up with the infamous Heaven's Gate, which now has a critically acclaimed director's cut. Locarno will screen Heaven's Gate, The Deer Hunter, Year Of The Dragon and Thunderbolt And Lightfoot, while Cimino will participate in a discussion at the Spazio on August 10.
Marlen Khutsiev
The Tbilisi-born Soviet and Russian film-maker will be honoured with the Pardo alla carriera.
"Khutsiev is kind of an alter ego of Peckinpah on the other side of the world," Chatrian says. "They are two directors that work in the system but see it from a critical point of view." Khutsiev, a veteran of both the Odessa Film Studio and Mosfilm, made his debut in 1956 with the box-office hit Spring On Zarechnaya Street. In 1958, he launched the career of actor Vasily Shukshin in The Two Fyodors.
One of his most influential pictures was 1965's I Am Twenty (aka Lenin's Gate), the film that best represented the Khrushchev Thaw. This controversial portrait of Soviet youth won a special jury prize in Venice but was denounced by the Soviet government. His other credits include July Rain (1967) and Berlinale prize winner Infinitas (1991). The film-maker is at work on a new film and he will show footage from it in Locarno.
Walter Murch
The US editor and sound designer will be the recipient of the Vision Award Nescens, which aims to recognise an individual whose skills have left a mark on film history.
Murch has worked collaboratively with top directors such as George Lucas and Francis Ford Coppola - he won his first Oscar in 1980 for sound design on Apocalypse Now, before winning Oscars for both sound and film editing on Anthony Minghella's 1996 The English Patient (he won similar double Baftas in 1975 for The Conversation).
Murch made his directorial debut in 1985 with Return To Oz. He is also the author of the 2011 film editing classic In The Blink Of An Eye.
"He is not only a technician, he has made a difference to cinema," Chatrian says. "If Murch hadn't done the sound for The Conversation, that film would not have been possible. Or the work he did on Apocalypse Now.
The films are well known but the audience seeing them in the presence of Murch is to see them from a different angle." Murch will talk about his work during a public masterclass and the festival will screen Touch Of Evil, Particle Fever and Return To Oz.
Edward Norton
The US actor will receive the Excellence Award Moët & Chandon.
Chatrian says of Norton: "His portraits of contemporary times are not black or white. Sometimes American society is great but it can also be full of problems and the filmography of Edward Norton talks a lot about that." Norton's first film appearance in 1996's Primal Fear earned him an Oscar nomination. He was also Oscar nominated for American History X (1998) and Birdman (2014).
His impressively diverse films include David Fincher's Fight Club, Tony Gilroy's The Bourne Legacy and Wes Anderson's Moonrise Kingdom. He also turned to directing with 2000 film Keeping The Faith.
Locarno will screen 25th Hour, Fight Club and The Painted Veil, and Norton will also participate in a public conversation at the Spazio.
Bulle Ogier
The French actress will receive a Pardo alla carriera. The prize that has previously gone to Anna Karina and Jean-Pierre Léaud continues to pay homage to the Nouvelle Vague's most emblematic figures.
Chatrian says: "The festival wants to pay tribute, not only to her extraordinary career but also to a conception of cinema that embraces a freedom of expression that is sorely lacking today." Ogier moved from the stage to the big screen in Marc'O's Les Idoles in 1968, leading Jacques Rivette to cast her in L'Amour Fou before the pair collaborated on several further features. She has also worked with other famed European directors including Alain Tanner, Claude Lelouch, Luis Buñuel, Rainer Werner Fassbinder, Claude Chabrol, Daniel Schmid, Manoel de Oliveira and her husband Barbet Schroeder.
The festival will screen a selection of Ogier's films including The Salamander, Obscured By Clouds (La Vallee) and Belle Toujours, and the actress will also take part in a public conversation.