In other news: Doc Alliance winner revealed; Viennale boss signs to 2018; update to reports of Tunisian filmmakers pulling titles.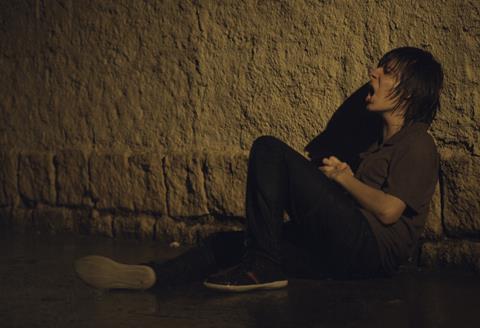 UK sales company Film Republic has picked up international sales for Brazilian director José Pedro Goulart's feature debut Point Zero (Ponto Zero) - one of the films presented in Locarno's Carte Blanche showcase dedicated to Brazil last year.
The co-production between Porto Alegre-based Minima and Okna Producoes centres on one fateful night when a young boy, faced with many challenges at home and in school, has to learn to grow up very quickly after stealing his violent father's car to find a call girl whose number he found of the windscreen.
Film Republic's managing director Xavier Henry-Rashid is in Locarno this week for the international premire at the independent Critics' Week of Karolina Bielawska's award-winning Polish documentary Call Me Marianna.
He is also handling two Swiss titles:
Claudia Lorenz's first feature What's Between Us (Unter der Haut), the opening film at the Solothurn Films Days in January and then screened at the Max Ophüls Prize Film Festival in Germany's Saarbrücken;


Arami Ullon's Swiss-Paraguayan documentary (El Tiempo Nublado), screened in Locarno and Karlovy Vary last year.
Open Doors update
Contrary to reports circulating at the end of last week, Tunisian filmmaker Nadia Rais' feature-length animation film Aller Simple has taken part in Locarno's co-production lab Open Doors (Aug 8-11) and was not withdrawn in protest at the festival's collaboration with the Israel Film Fund on the First Look showcase (formerly Carte Blanche).
ScreenDaily understands that Rais participated in the pitching workshop offered to the participants of Open Doors as preparation for their one-to-one meetings over the weekend.
However, Mohamed Ben Attia's debut feature Inhebek Hedi, to be produced by Nomadis Images and the Dardennes brothers' company Les Films du Fleuve, and Propaganda Productions' Retina by Nejib Belkadhi, who is a partner with producer Imed Marzouk in their Tunis-based outfit, were the two Tunisian films withdrawn from Open Doors.
Nyon title wins Doc Alliance Selection Award
Nyon's Visions du Réel has seen its nominated film winning the Doc Alliance Selection Award for the first time this year.
Iraqi filmmaker Abbas Fahdel, who is currently living in French exile, was in Locarno to receive the $5,500 (€5,000) award for his two-part Homeland (Iraq Year Zero), which has a running time of almost six hours.
Visions du Réel's artistic director Luciano Barisone told ScreenDaily that Fahdel's film has been submitted by the festival to the long list of documentaries for consideration to be nominated for the European Documentary of the Year category at this year's European Film Awards.
He added that it had been the right decision to move the awards ceremony from its previous venue during the Cannes Film Festival in May to Locarno in August where the prize could achieve a higher profile.
Barisone had been joined at the ceremony by the directors from five of the other participating festivals who had each nominated a film for the Award: CPH:DOX, Jihlava, DOK Leipzig, Docs Against Gravity FF, and Doclisboa.
A representative from FID Marseille - which was held at the beginning of July - had not been able to attend.
Viennale's Hurch contract extended
Hans Hurch, director of the Viennale - Vienna International Film Festival, confirmed to ScreenDaily in Locarno at the weekend, that his contract has been extended by a further two years to 2018 from the existing one which would have come to an end in 2016.
Hurch, who has been at the Viennale's helm since 1997, is in Locarno this week to scout for additional titles for the 2015 edition (Oct 22-Nov 5).
This year's festival will feature a tribute to veteran actress Tippi Hedren who will come to Vienna to be present at screenings of such Alfred Hitchcock classics as The Birds and Marnie, while Portuguese director Pedro Costa had been invited to compile an homage of around a dozen films in memory of the late master Manoel de Oliveira, who died at the age of 105 last spring.
The Viennale will also have a focus on the work of Uruguayan director Federico Veiroj and a sidebar dedicated to Argentinean filmmaker Raul Perrone.
The Propositions programme has already confirmed the selection of such films as Britni West's Tired Moonlight, Ion de Sosa's Androids Dream, Adam Curtis's Bitter Lake, and Michael Almereyda' Experimenter.