Tunisian filmmakers have withdrawn projects destined for Locarno's Open Doors co-production lab in protest at the festival's refusal to drop the Israeli focus in the Industry Days' revamped First Look showcase.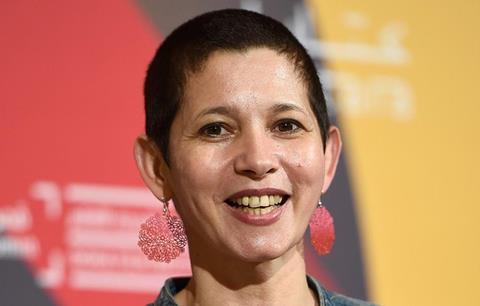 Answering a call from the Tunisian branch of the Boycott, Divestment and Sanctions (BDS) movement, Tunis-based Propaganda Productions decided to pull Nadia Rais' debut, the animation feature Aller Simple, and Nejib Belkadhi's third feature Retina, from the line-up of 12 projects from Open Doors' focus on the Maghreb.
SUBSCRIBER CONTENT
Producers Imed Marzouk and Badi Chouka and the two directors said in a statement that this decision had been taken as a reaction to Locarno's partnership with the Israel Film Fund for the First Look showcase and "at the end of a week of fruitless negotiations with the festival's management to revoke this partnership."
According to the Tunisian news service Nawaat, Nomadis Images' Dora Bouchoucha and Lina Chaabane, producers of Mohamed Ben Attia's directorial debut Inhebek Hedi, had also issued a declaration withdrawing their project from Open Doors.
In addition, this declaration was signed by filmmaker Raja Amari whose film Printemps Tunesien had been scheduled to feature in the Open Doors Screenings.
Faced with the festival's continuing refusal to entertain the idea of backtracking on the Israeli showcase, the filmmakers – together with directors Mehdi Ben Attia (who has the project L'Amour Des Hommes at Open Doors), Hinde Boujemaa (whose C'Etait Mieux Demain was selected for the Open Doors Screenings), Retina's Nejib Belkadhi and producer Fares Ladjimi (in Locarno with the Algerian Ruqya) – set out an explanation of their actions in another statement by suggesting that they had two possible strategies.
"To refuse the policy of the empty chair and continue to protest in Locarno during the press conference organised by BDS Suisse" and "noting the act of silence by the festival, to withdraw our films and our projects purely and simply as recommended by BDS Tunisia."
"It seems to us that these two positions are politically responsible," the filmmakers concluded.
Palestinian actress Saleh Bakhri, Swiss directors Stina Werenfels and Romed Wyder and Ronnie Barkan, an Israeli activist and co-founder of the 'Boycott from Within' movement, are among the speakers at a press conference being organised in Locarno today (Aug 7) by the Swiss branch of BDS on the collaboration between the Locarno Film Festival and the Israel Film Fund.
Veteran Swiss director Francis Reusser and Open Doors participants are also expected to attend.