Dir/scr: W.J.A. Kluijfhout. Netherlands. 2012. 76mins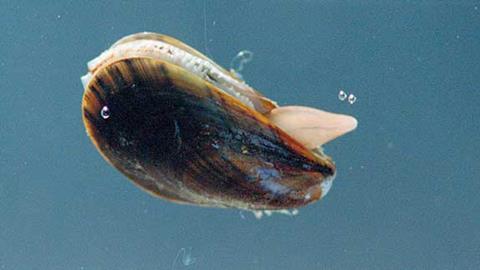 There is a current cinematic love affair going on with documentaries of a culinary bent – clear by the amount of food-and-drink strands many film festivals are staging – and this delightful delve into the hardy mussel is a charmer of a film, and an easy fit into many a film festival.
An enjoyably quirky film that is both informative and engaging.
The film, which has opened in The Netherlands, screened at CPH:DOX in Copenhagen (where it was confirmed that Autlook Films had take international sales rights) and at IDFA. At CPH:DOX a mussels-themed food event was staged after the screening, and it its highly likely that cross-promotional marketing for event screenings will be the name of the game for international platform, festival and general releases.
Willemiek Kluijfhout's film was shot on 35mm, and certainly benefits from some impressive up-close-and-personal filming of mussels as he seeks to tackle all aspects of their existence – from cooks through to biologists, the life (and the love life in particular) of the modest mollusc is dwelt with in fascinating detail.
The underwater filming is delicate and enthralling – and naturally often plays on the sexual look of the mussel – and acts as a nice contrast to the matter-of-factness of the mussel fishermen; the enthusiasm of biologist Annelies Pronker (whose pregnancy during the filming heightens the 'love' angle); the culinary craft of Dutch chef Sergio Herman, whose three star Michelin restaurant Oud Sluis is famed for its mussel dishes and even a gynaecologist who has utilised the unique glue that mussels use to stick to things to help save unborn children.
An enjoyably quirky film that is both informative and engaging, Mussels In Love should be an easy sale to broadcasters as well of possible interest to niche distributors.
Production company: Trueworks
International sales: Autlook Films, www.autlookfilms.com
Producer: Reinette van de Stadt
Cinematography: Remko Schnorr
Editors: Dieter Diependaele, Govert Janse. Jan Deprest, Willy Versluys, Norbert Dankers, Annemarie Noorthoek, Jaap Schot
With: Sergio Herman, Henk Jumelet, Annelies Pronker