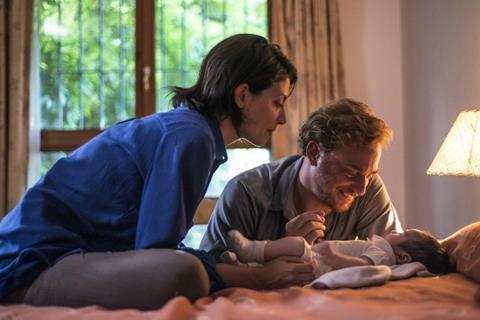 Diego Lerman's A Sort Of Family (Una Especie de Familia) won the $40,000 Knight Competition grand jury prize for best film as Argentine entries flourished at the 35th annual Miami Film Festival.
A Sort Of Family, nominated for eight Argentinian Academy Awards, was joined the winners' podium by Pablo Solarz's Argentina-Spain co-production The Last Suit (El Ultimo Traje), which took the audience award for best feature and opens in the US this week through Outsider Pictures.
The Audience Award for best short film went to The Driver Is Red, a true-crime documentary set in Argentina directed by American filmmaker Randall Christopher.
Jamal Sims' When The Beat Drops, Vanesa Wilkey-Escobar's Amigo Skate, Cuba, and Aaron Kopp and Amanda Kopp's Liyana shared the $10,000 Knight Documentary Achievement Award. Festival director Jaie Laplante said the contest was "too close to call".
Spain's Mateo Gil and Rodrigo Sorogoyen also triumphed at the Festival, with Gil winning the Knight Competition best director award for The Laws Of Thermodynamics (Las Leyes de la Termodinámica) and Sorogoyen's Mother (Madre) winning the IMDbPro Short Film Competition.
Venezuelan filmmaker Gustavo Rondon Cordova received both the $10,000 HBO Ibero-American Feature Film award and the Rene Rodriguez Critics Award for his feature La Familia, while France's Xavier Legrand won the $10,000 Jordan Ressler Screenwriting Award for his film Custody (Jusqu'a La Garde).
David Abel's Gladesmen: The Last Of The Sawgrass Cowboys and Brian J. Leitten's Carry That Weight: A Rockumentary also went home with awards, the former winning the $10,000 Knight Made In MIA Competition, and the latter earning the $5,000 Zeno Mountain Award. Click here for full winners list.