UPDATE: Move signals broader transition likely to take effect in 2018.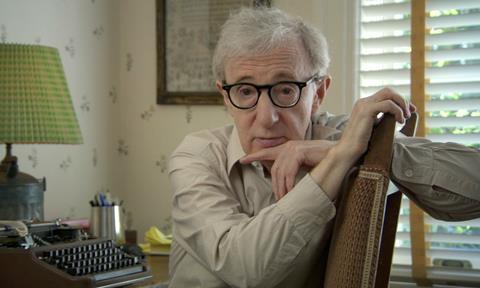 In its first and long-awaited foray into self-distribution, Amazon Studios has set a December 1 release for Woody Allen's New York Film Festival closing night drama Wonder Wheel.
The move is a precursor for Amazon Studios' broader plan to self-distribute full-time, which has been the subject of speculation for many months and Screen understands will occur in 2018.
Up until now the company has partnered on the theatrical component of its releases with established distributors like Roadside Attractions, Lionsgate, and Magnolia Pictures.
Amazon Studios has been quietly building up its distribution team and sources said while the initial focus will remain on arthouse films, the infrastructure could grow to accommodate wider releases.
Bob Berney serves as head of movies marketing and distribution and his credits include breakout successes like The Passion Of The Christ, My Big Fat Greek Wedding and Pan's Labyrinth.
The Film Society Of Lincoln Center on Thursday confirmed Wonder Wheel as the closing night selection of the 55th New York Film Festival when it receives its world premiere on October 14.
Justin Timberlake stars in the 1950s-set Coney Island drama as a lifeguard who spins a fantastical story about a middle-aged carousel operator and his beleaguered wife. Kate Winslet, James Belushi and Juno Temple also star.
Wonder Wheel marks the third time Allen has collaborated with Amazon Studios after Cannes 2016 selection Café Society and the series Crisis In Six Scenes.
The New York Film Festival has showcased Allen's work two times previously: 1994 Centerpiece Bullets Over Broadway and 1998 opening night selection Celebrity.
Earlier this summer, NYFF announced Richard Linklater's Last Flag Flying as opening night and Todd Haynes's Wonderstruck as the Centerpiece selection. The retrospective section honours Robert Mitchum's centenary.
New York Film Festival director and selection committee chair Kent Jones said: "I'm not quite sure what I expected when I sat down to watch Wonder Wheel, but when the lights came up I was speechless. There are elements in the film that will certainly be familiar to anyone who knows Woody Allen's work, but here he holds them up to a completely new light.
"I mean that literally and figuratively, because Allen and Vittorio Storaro use light and color in a way that is stunning in and of itself but also integral to the mounting emotional power of the film. And at the center of it all is Kate Winslet's absolutely remarkable performance – precious few actors are that talented, or fearless."