Protagonist boards sales for Cannes; Vancouver, Shanghai production start later this year.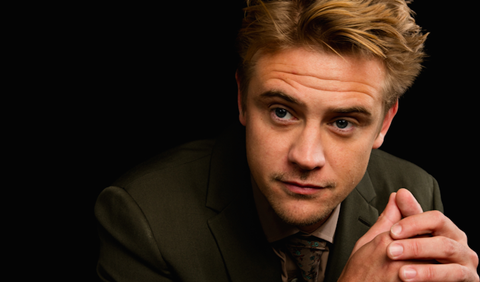 Bliss Media has announced that Boyd Holbrook will star in Argentine director Juan Cabral's Two/One.
Protagonist Pictures is handling international sales in Cannes, while Bliss Media fully financed the film and is handling Chinese distribution rights. CAA arranged financing and represents North American rights.
Two/One centres on Kaden, a world-class ski jumper in Whistler, Canada, who is unexpectedly presented with the chance of reconnecting with his teenage sweetheart. Khai is a corporate executive in Shanghai whose fantasy girl has just started working in his office.
The two men go about their lives, without knowing that they are connected. When one is awake, the other is asleep. They are, in some strange way, the same person. The question is what happens if they were ever to meet.
Bliss Media's Wei Han, RedRum Films' Chris Clark and Flora Fernandez Marengo will produce, along with Dave Valleau for South Creek Pictures.
Holbrook is known for starring in films such as Logan, Gone Girl and A Walk Among The Tombstones, and the Netflix series Narcos. He can next be seen in Shane Black's The Predator for Fox, which is currently in production.
Cabral is known for the acclaimed Cadbury's Gorilla advert and his ideas for Sony Bravia's Paint, Balls and Rabbits advertisements. Throughout his career, he has amassed more than 20 Cannes Lions, two Cannes Grand Prix, and a nomination for Outstanding Directorial Achievement in Commercials by the DGA in 2016.
Han said: "The script is packed with the potential to become a deeply moving story about relationships in a globalised world. We want to make a radical film that generates buzz with the ability to crossover and connect universally. This is a fresh, striking and hypnotising film, which doesn't come around often."
"Protagonist is always looking for films that will attract audiences in a world where there is so much competition from other media, and Two/One is just that special project," Protagonist Pictures CEO Mike Goodridge said.
"Juan Cabral is a visionary and his first feature promises to be visually stunning, dramatically riveting and a fascinating exploration of the globalised world. We couldn't be more excited to be working with Bliss Media and our old friends Chris Clark and Flora Fernandez Marengo on this unique film."
Cabral and Holbrook are both represented by CAA.
Bliss Media's upcoming slate includes Charles Martin's S.M.A.R.T. Chase starring Orlando Bloom, and Deniz Gamze Ergüven's Kings starring Daniel Craig and Halle Berry. Bliss Media is fully financing both projects.