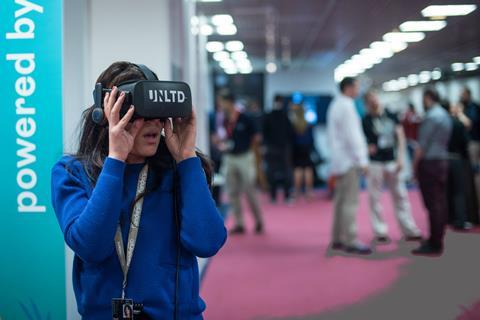 The Marché du Film, the business wing of the Cannes Film Festival, has launched a new extended reality programme, Cannes XR, dedicated to immersive technologies and entertainment.
The programme will run at the Palais des Festivals from May 14-19 and is delievered in partnership with virtual reality management and distribution firm SpringboardVR.
Cannes XR promises to showcase XR projects and host summits and talks with industry leaders.
XR artists and producers will have the opportunity to promote and potentially finance immersive works-in-progress through pitch sessions, as well as to present their works to festival programmers and distributors in a dedicated library.
"With the creation of Cannes XR, the Festival is pursuing its efforts to foster all cinematographic art forms as it engages new audiences and draws different professionals in the Riviera" said Thierry Frémaux, general delegate of the Cannes Film Festival.
Select XR studios will have the opportunity to distribute their works to global audiences through a dedicated Cannes XR channel, run with the Marché du Film.
"We're very excited about taking this game-changing step for VR in Cannes with SpringboardVR" said Jérôme Paillard, executive director of the Marché. "SpringboardVR will give Cannes XR the opportunity to travel beyond the Riviera and reach audiences worldwide as never before."
Cannes XR will be open to industry professionals accredited at the Marché du Film and Cannes Film Festival.