Ted Danson, Sasha Lane, Blythe Danner and Toni Collette to co-star.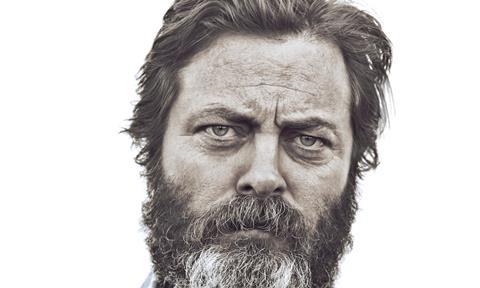 Park Pictures, Burn Later Productions and Houston King Productions have announced that Nick Offerman will star in Brett Haley's Hearts Beat Loud.
The film, co-written by Haley and Marc Basch, is the story of Frank and Sam, a father and daughter who form an unlikely songwriting duo in the last summer before the daughter leaves for college.
This marks Offerman's first leading role as he reunites with Haley after the two collaborated on The Hero.
Ted Danson, Sasha Lane, Blythe Danner and Toni Collette will also join the previously announced Kiersey Clemons.
Haley's film The Hero starring Sam Elliott is currently in theatres. The Hero and Haley's previous film I'll See You In My Dreams, both co-written with Basch, premiered at the Sundance Film Festival.
Offerman is an actor, writer, and woodworker best known for his role as Ron Swanson on NBC's hit comedy Parks & Recreation.
Offerman recently starred alongside Michael Keaton in The Weinstein Company's The Founder. He recently appeared in Jeff Baena's The Little Hours alongside Aubrey Plaza, Alison Brie and Dave Franco.
He is one of the co-producers of the Wendell Berry documentary Look & See and will reunite with his Parks & Recreation co-star Amy Poehler as a co-host and executive producer for The Handmade Project.
Hearts Beat Loud shoots in New York City in August and will feature four original songs and a score by composer and songwriter Keegan DeWitt.
Houston King, Sam Bisbee and Sam Slater will produce, while Franklin Carson, Paul Bernon, David Bernon, and Theodora Dunlap will serve as executive producers.
Jackie Bisbee, Lance Acord, Danny Rifkin, Frank Brenner and Nick Offerman also serve as executive producers, while Amy Jarvela and Rowan Riley serve as co-producers.
Haley said: "Hearts Beat Loud is about the connective power of music and the unexpected friendship that blossoms between a father and daughter as they are brought closer together through their songs, at a pivotal point in their lives when they are both about to make important decisions about their future. I wrote the film with Nick Offerman in mind after my experience working with him on The Hero. He is one of my favourite actors and I'm very excited to be putting him at the centre of this film."