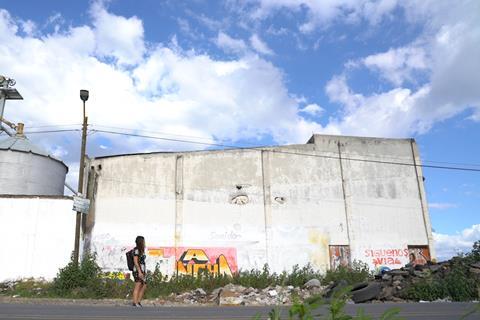 Mexican femicide short drama The Road Is A Red Thread has won the top prize at 16 Days 16 Films, the short film competition aimed at raising awareness of gender-based violence.
The short, directed by Mexico's Melissa Elizondo Moreno, centres on femicide – the murder of women because they are women – and draws attention to the thousands who 'disappear' each year in Mexico.
The award, announced on Wednesday in London via a streamed online event, includes a cash prize of £2,000 ($2,700) and the opportunity for Moreno to create a new public service announcement for UK Says No More, a national campaign focused on raising awareness and preventing domestic abuse and sexual violence in the UK.
Second place went to Ballet After Dark, by US writer-director B. Monét, which highlights the power of dance therapy for sexual violence and domestic abuse survivors. Third place was awarded to US director Adura Onashile's Expensive Shit, about a toilet attendant who manipulates unsuspecting women for the titillation of men watching behind the mirrors. The second place prize included a cash prize of £1,500 ($2,000) while third awarded £1,000 ($1,300).
For the first time, the competition introduced an audience award, which went to UK director Charlotte Daniel's Eyes Down. It also included a cash prize of £1,000.
An 18-strong jury included Eon producer Barbara Broccoli and US actor Ashley Judd who selected the winners from 16 finalist films, which were released online daily from November 25 to December 10, between the International Day for Elimination of Violence Against Women and International Human Rights Day.
The initiative was launched in 2018 by Eve Gabereau's UK distribution and production banner Modern Films in partnership with UK Says No More, and is supported by Kering Foundation, which combats violence against women.
The films were also be shared by non-profit organisations Chayn Italia in Italy, En avant toute(s) in France, Fondo Semillas in Mexico and NNEDV in the US.