Sunset Song producer Hurricane Films and Duck Soup Films, set up last year by two UK producers with ties to Warp Films, are also on the list.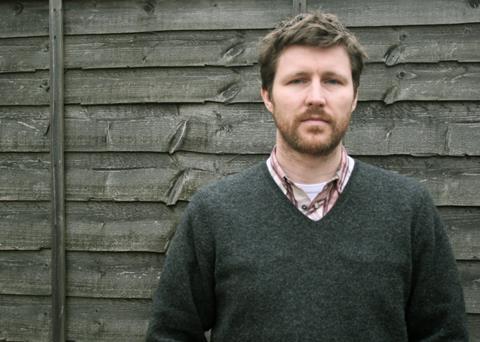 Scroll down for the full list
Film-maker Andrew Haigh (45 Years, Weekend) has been named as part of Creative England's Future Leaders 2016, a list of ten individuals and companies selected for their "game-changing potential" in the UK's creative industries.
Haigh's latest film, 45 Years, premiered at last year's Berlinale where it won Silver Bears for lead actors Tom Courtenay and Charlotte Rampling (since nominated for an Oscar) and went on to win the award for Best British Film at Edinburgh before receiving nominations at the BIFAs and European Film Awards.
Director and screenwriter Haigh began his career as an apprentice editor on Ridley Scott's 2000 blockbuster Gladiator before progressing to the role of assistant editor on the likes of Black Hawk Down, Kingdom Of Heaven and Hannibal Rising.
Haigh wrote and directed Weekend in 2011, which won him the Breakthrough British Filmmaker prize at the London Critics' Circle awards and an audience award at SXSW.
Among the other names listed by Creative England are Liverpool-based Hurricane Films, run by Solon Papadopoulos and Roy Boulter, whcih produces both feature and documentary films.
In 2015, it produced Terence Davies' Sunset Song, and is working on the director's next project, A Quiet Passion, set to world premiere at Belin next month.
Also in the top ten are Yorkshire and London-based production outfit Duck Soup Films, launched last year by Libby Durdy and Bekki Wray-Rogers, who previously worked at Warp Films on projects such as This Is England.
The other creative companies in the top ten are:
software company Braci;
online publishing studio Lockwood Publishing;
fashion website Mihaibao;
games development studio Shark Infested Custard;
social media analytics company StashMetrics;
games developer Thumbfood; and
production company Treehouse Digital.
The selection panel was made up of: MediaCom chair Karen Blackett; Rebecca Burn-Callander, enterprise editor of The Telegraph; Julie Richards from Deloitte; Steve Hatch, regional director for Facebook; and Isaac Densu, commissioning editor for Channel 4's digital shorts content.
The ten Future Leaders are part of a wider list of the 50 most creative companies and individuals in the UK, which was revealed by Creative England at an event today.
See the full list:
1. 3 Sided Cube South West
2. Alice Birch London
3. Anagram South West
4. Andrew Haigh East Anglia
5. Archers Mark London
6. AppInstitute Midlands
7. Braci West Midlands
8. Brown Bag Films North West
9. Dark Pictures London
10. Delaval Films North West
11. Duck Soup Films Yorkshire & The Humber
12. GameCity Midlands
13. Hebe Works Yorkshire & The Humber
14. Hello Games South East
15. Hook Pictures North East
16. Hurricane Films North West
17. Ironbird Aerial Cinematography North West
18. Jeanie Finlay East Midlands
19. Katapult East Midlands
20. Lightbox London
21. Lockwood Publishing East Midlands
22. Mad Fellows Midlands
23. MakerClub South East
24. Mihaibao North West
25. Nine Lives Media North West
26. Nourish South West
27. Okido Space Studio London
28. Open Shadow North West
29. Opinsta West Midlands
30. Opposable Games South West
31. Orange Bus North East
32. Pixel Blink South East
33. Pixoneye London
34. Playtonic Midlands
35. Riverhorse North West
36. RouteShoot South West
37. Seenit London
38. Shark Infested Custard East Anglia
39. Sixty Six Pictures London
40. Sponge South West
41. StashMetrics Yorkshire
42. The Gate Films North West
43. Thumbfood North West
44. Treehouse Digital South West
45. Unmade London
46. Wakelet North West
47. We Are The Tonic London
48. Wellington Films East Midlands
49. Whispering Gibbon North East
50. Yamination Studios West Midlands