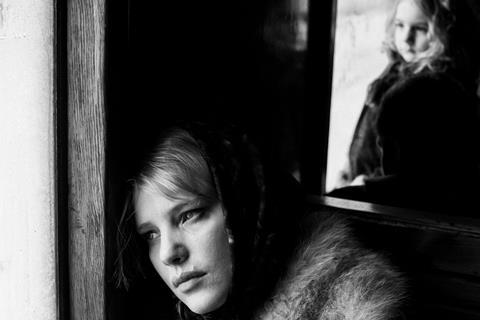 The 49 films recommended for nomination for the 2018 European Film Awards have been revealed.
Scroll down for full list of titles
The list includes Adina Pintilie's Berlin winner Touch Me Not and Cannes prize winners Cold War, Dogman and Happy As Lazzaro.
Films with UK involvement on the list include Michael Pearce's Beast and Paddington 2.
The films were selected by the 20 countries with the most EFA members as well as a selection committee consisting of the EFA board and experts.
In the coming weeks, more than 3,500 members of the European Film Academy will vote for the nominations in the categories European Film, Director, Actor, Actress and Screenwriter.
The nominations will then be announced on November 10 at the Seville European Film Festival in Spain before the awards ceremony on December 15 in Seville.
EFA SELECTION 2018
3 Days In Quiberon (Germany, Austria, France) Emily Atef
Ága (Bulgaria, Germany, France) Milko Lazarov
Anna's War (Russia) Aleksey Fedorchenko
Arrhythmia (Russia, Finland, Germany) Boris Khlebnikov
Ayka (Russia, Germany, Poland, Kazakhstan) Sergey Dvortsevoy
Beast (UK) Michael Pearce
Border (Sweden, Denmark, Finland, Czech Republic) Janus Metz
Carmen & Lola (Spain) Arantxa Echevarría
Cobain (Netherlands, Germany, Belgium) Nanouk Leopold
Cold War (Poland, UK, France) Paweł Pawlikowski
Custody (France) Xavier Legrand
Diamantino (Portugal, France, Brazil) Gabriel Abrantes & Daniel Schmidt
Dogman (Italy, France) Matteo Garrone
Donbass (Germany, France, Romania, Netherlands, Ukraine) Sergei Loznitsa
Dovlatov (Russia, Poland, Serbia) Alexey German Jr.
Foxtrot (Germany, Israel, France) Samuel Maoz
Fugue (Poland, Czech Republic, Sweden) Agnieszka Smoczyńska
Girl (Belgium, Netherlands) Lukas Dhont
Happy As Lazzaro (Italy, France, Germany, Switzerland) Alice Rohrwacher
Longing (Israel) Savi Gabizon
Mademoiselle Paradis (Austria, Germany) Barbara Albert
Men Don't Cry (Bosnia And Herzegovina, Germany, Slovenia, Croatia) Alen Drljević
Michael Inside (Ireland) Frank Berry
Milada (Czech Republic) David Mrnka
Mug (Poland) Małgorzata Szumowska
One Day (Hungary) Zsofia Szilagyi
Paddington 2 (UK) Paul King
Petra (Spain, France, Denmark) Jaime Rosales
Pity (Greece, Poland) Babis Makridis
Pomegranate Orchard (Azerbaijan) Ilgar Najaf
Pororoca (Romania, France) Constantin Popescu
Scary Mother (Georgia, Estonia) Ana Urushadze
Shock Waves: Diary Of My Mind (Switzerland) Ursula Meier
Styx (Germany, Austria) Wolfgang Fischer
The Captain (Germany, France, Poland) Robert Schwentke
The Giant (Spain) Aitor Arregi
The Guilty (Denmark) Gustav Möller
The House By The Sea (France) Robert Guédiguian
The House That Jack Built (Denmark, Sweden, France, Germany) Lars Von Trier
The Summer (Russia, France) Kirill Serebrennikov
The Wild Pear Tree (Turkey, Germany, France, Bulgaria, Republic Of Macedonia, Bosnia And Herzegovina, Sweden, Qatar) Nuri Bilge Ceylan
Those Who Are Fine (Switzerland) Cyril Schäublin
Touch Me Not (Romania, Germany, Czech Republic, Bulgaria, France) Adina Pintilie
Transit (Germany, France) Christian Petzold
U - July 22 (Norway) Erik Poppe
Under The Tree (Iceland, Denmark, Poland, Germany) Hafsteinn Gunnar Sigurðsson
What Will People Say (Norway, Germany, Sweden) Iram Haq
Woman At War (Iceland, France, Ukraine) Benedikt Erlingsson