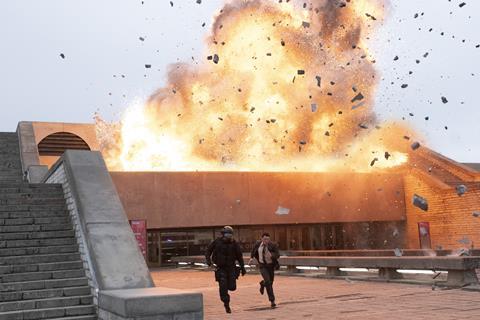 The full extent of the damage wrought on the UK and Ireland cinema box office during the Covid-19 crisis was laid bare during a Distributor Slate Days panel on box office trends and prospects held today (September 23).
Box office experts Lucy Jones from Comscore, Dimitrios Mitsinikos from Gower Street and moderator Charles Gant – Screen's awards/box office editor – discussed disappointing data in what is shaping up as the weakest year in UK cinema-going since the mid-1980s.
Jones revealed that box office for the UK and Ireland to date for 2020 is currently around 69% lower than for the equivalent period last year.
"We have lost something in the region of £650 million. I should point out that is just in ticket sales," Jones said.
The UK's 69% drop during the first 37 weeks of the year is slightly higher than that experienced in other European countries, among them Spain (down 68%), France (64%), Italy (61%) and Germany (60%). However, China is 85% down for the year to date while the US is 78%.
"It is a very similar picture to most of the territories we would compare ourselves to," Jones noted, adding that even the best performing territories, among them Turkey and Scandinavia, have experienced dips of 50% or more. Every market has been facing the same issue: namely the lack of the usual pipeline of Hollywood movies.
However, the panellists identified some causes for optimism about 2021 and beyond.
2020 started very briskly for UK cinemagoing with a breadth of releases, from family titles like Sonic The Hedgehog to adult-skewed fare like Parasite driving admissions and resulting in a 20% surge in revenues by late February when compared to the same period in 2019.
Since the staggered reopening of cinemas began post-lockdown, the closest that the UK and Ireland has come to a "normal week" was in late August, with the release of Christopher Nolan's Tenet.
During that week, receipts were only 41% down on the same period a year before. However, as Jones noted, Tenet (which has now made £13.8m in the UK) benefitted from a Bank Holiday and the momentum its release created has not been maintained.
"Comparing with last year, we just had so many more films in the market [in August 2019]," Jones remarked of a period last year when seven separate films took over £1m in the marketplace. "Tenet was 83% of the market in the week it opened and so it was really doing it all by itself."
Bright spot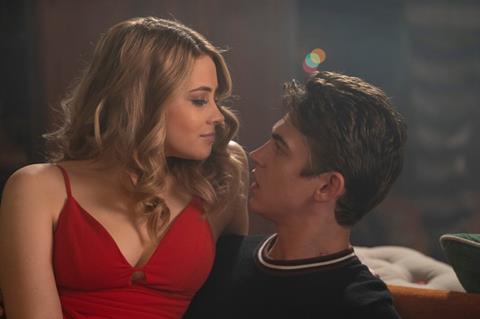 One bright spot has been the unexpected success of young adult romance After We Collided. Distributed through Shear Entertainment in the UK and Ireland, the film is now on over 450 sites with further expansion planned and has already grossed over £2m.
Jones provided insights into regional quirks and variations regarding the reopening of cinemas. Whereas 90% of cinemas opened post-lockdown in Ireland, only 39% of cinemas reopened in the north of Scotland. Moreover, some cinemas which initially reopened have begun to close again, either because of local lockdowns or because of product shortages.
The Comscore analyst pointed to a continuing demand for family films, citing the robust post-lockdown performances of films like Onward, Trolls World Tour, Pinocchio and 100% Wolf.
There have also been examples of films over-performing in the UK this summer because of the lack of competition. Russell Crowe road-rage film Unhinged is a prime example with UK box office of £1.6m, a figure it might have struggled to match in more predictable times. "There are definitely opportunities for the new releases to cut through in a way they would not in a normal summer," Jones said.
Following Jones' presentation, Gower Street's Mitsinikos provided data analytics-fuelled box office forecasting about the UK market's prospects for recovery – a second Covid wave permitting.
As he noted, only around 60% of US cinemas are currently open. He predicted that the US market would "kickstart" when that number reached 80% – and that then "the studios would start providing product not just to the domestic market but to the rest of the world".
If a second wave of Covid can be contained and releases of scheduled blockbusters aren't delayed, Mitsinikos predicted that the UK-Ireland market would recover partially and that 2020 would end up at £540m – "60% behind last year" (£1.35bn) – and with admissions at between 70 and 75 million. That would be the lowest figure since 1985 when admissions were at 72 million.
Moreover, based on the scheduled releases and if titles weren't lost to 2022, the Gower Street analyst predicted that box office revenues for 2021 would be at £980m. "That's still 27% behind 2019 in terms of box office."
Mitsinikos struck an optimistic note about the long-term prospects for UK cinemagoing "for 2022 and beyond."
"I think there is going to be a period of neck-breaking change in our industry," he said. "Change is going to be inevitable and also it can be profitable if we embrace it.
"I think every single aspect of our business is going to be affected from the type of content available to cinemas to the projection technology we use; from the theatrical window to rental terms, and, of course, to the way we date, market and launch films," Mitsinikos continued.
"We have to adapt to this change and be flexible and smart about it. One thing that keeps me optimistic about our industry is that people have repeatedly demonstrated their willingness to come back to the cinemas. If there is a will to come back to the cinemas, there is going to be a business as well."