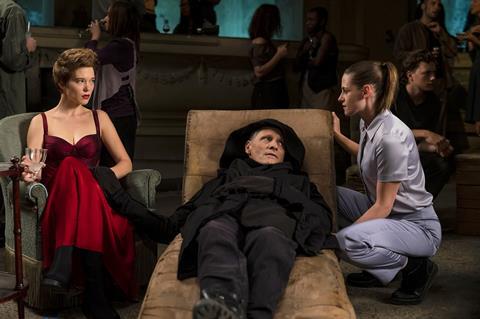 Cannes Film Festival general delegate Thierry Frémaux and president Pierre Lescure announced the majority of the Official Selection for the 75th edition in Paris today (April 14).
Screen's editorial team assesses some of the key talking points generated by this year's line-up.
An intriguing, exciting Competition
Cannes is a big film festival that is actually, in terms of number of films, very small: official selection that is. The sidebars – Critics' Week, Directors' Fortnight – are separately run. With 47 films announced today, and more to come to make it 'fiftysomething', Cannes has reduced drastically from 2021's 80 films down to a point where every slot is sacred. This year's Competition is an intriguing mix, from the very old to the new – 83-year-old Jerzy Skolimowski's EO to 30-year-old Lukas Dhont with Close, part of a pleasing escalator up from the newly youth-refocused Un Certain Regard to Competition (see also Ali Abassi's Holy Spider and Kelly Reichardt's Showing Up).
Within those precious slots, Thierry Fremaux and his team have geographical imperatives – it is an international festival, but also French – coupled with the need to be inclusive, diverse, welcome back old friends, and have some sexy stars for the red carpet.
Step forward the Cannes perfect storm: Claire Denis with Stars At Noon. She's a French woman with an adaptation of a book by an American author shot in Panama in English starring Joe Alwyn and Margaret Qualley. Denis also qualifies as an old friend after her debut feature Chocolat played in Competition 34 years ago. Maybe not a close friend though, as she's only been granted a single official selection slot since then – Bastards in Un Certain Regard nearly a decade ago.
On either side of Denis are filmmakers who have been to the festival multiple times (James Gray, back with Armageddon Time), Mario Martone (Nostalgia), Arnaud Desplechin (Brother And Sister), Kirill Serebrennikov (Tchaikovsky's Wife), Valeria Bruni-Tedeschi (Les Amandiers) but have never won the top prize. And then there are those who have a Palme d'Or on their shelves but are coming back for more – Hirokazu Kore-eda (won for Shoplifters, back with Broker), Ruben Ostlund (won for The Square, back with Triangle Of Sadness), Cristian Mungiu (won for 4 Months 3 Weeks And 2 Days, back with RMN), and of course two-time Palme d'Or winners the Dardenne Brothers (Rosetta and L'Enfant, back with Tori & Lokita).
Park Chan-wook (returning with Decision To Leave) hasn't won the Palme d'Or but did take the jury grand prize for Oldboy, like David Cronenberg with Crash in 1996, so very contentious at the time. Now Cronenberg is returning with Crimes Of The Future.
On the face of it, Cannes' 2022 Competition does not look to contain such controversial titles, although you can't be certain until the festival has played out (the Lars Von Trier incident which resulted in his ban from the festival took place during the presentation of his relatively uncontroversial film Melancholia).
Two unknown quantities – Iran's Said Rustayi, with Leila's Brothers, and Sweden's Tarik Saleh, showing Boy From Heaven – are both new to the Palais. As with all the other contenders, excitement is mounting as to what they'll unveil when they get there.
Hollywood makes its return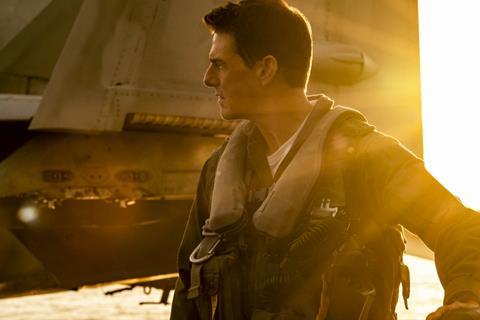 Hollywood is returning to La Croisette in force in 2022. Last year's pandemic-delayed edition saw few big US films make the journey to the south of France. There was a smattering of high-profile US names in 2021's official selection, but most were independent filmmakers such as Wes Anderson, Sean Penn and Todd Haynes.
This year, with Hollywood studios looking to promote their wares amid a return to the cinema, it's a different story. Hollywood movies playing out of competition at Cannes include Paramount Pictures' Top Gun: Maverick, starring Tom Cruise, Val Kilmer, Jennifer Connelly and Ed Harris; Baz Luhrmann's Elvis from Warner Bros (with a cast including Tom Hanks, Austin Butler as Elvis, Olivia DeJonge and Kodi Smit-McPhee); and George Miller's Three Thousand Years Of Longing, starring Idris Elba and Tilda Swinton, which is released by MGM in North America.
At his press conference today, Cannes delegate general Thierry Frémaux paid effusive tribute to Tom Cruise. "There will be homage paid to Tom Cruise. In American cinema, he is probably one of the producers and artists who have committed themselves for the cinema, for the movie theatres, and who has the reassuring projects, consistency and quality," said Frémaux. "We will be glad to commend the artist and the quality of his commitment to the cinema."
Frémaux also hinted he had offered Luhrmann the opening slot for Elvis, but that the director didn't want to open Cannes for a third time (Moulin Rouge! opened the festival in 2001, and The Great Gatsby in 2013).
There is plenty of Hollywood talent elsewhere in official selection. One of the starriest is David Cronenberg's sci-fi thriller Crimes Of The Future in Competition and Frémaux sounded ecstatic about the prospect: "All the red carpets that we will have will be fantastic, and this one especially – Viggo Mortensen, Lea Seydoux, Kristen Stewart and the personality of David Cronenberg."
Elsewhere, US director's James Gray's 1980s coming-of-age tale Armageddon Time features Anne Hathaway, Anthony Hopkins and Jeremy Strong, while Michelle Williams stars in Kelly Reichardt's Showing Up and Woody Harrelson features in Ruben Östlund's Triangle Of Sadness.
Ukrainian, Russian films make it into the selection
Following Russia's invasion of Ukraine on February 24, one of the big questions ahead of this year's official selection announcement was whether films from either territory would make the cut. Many Ukrainian cinema professionals are now either living in exile or involved in their country's fight for survival while there have been calls for a boycott of all Russian cultural works, regardless of the political persuasion of their creators.
Cannes as ever has chosen its own path. Ukraine is represented by Sergei Losnitza's The Natural History Of Destruction in Special Screenings and, in Un Certain Regard, by Butterfly Vision from director Maksim Nakonechnyi, about a female Ukrainian soldier coming to terms with her experiences as a prisoner of Russian-backed rebels in the Donbas region.
"It's extraordinary that in a country at war, cinema is still alive," Frémaux said of the fact that Ukrainian films were submitted. "[Butterfly Vision] is the story of a young woman who goes to war and is taken prisoner during which time she is tortured and raped, and then returns home. You'd think it was shot a month ago even though it is about the Donbas. It's not about rape, it's about the ugliness of war and the gulf between those who have experienced war and those who haven't and how someone who has been to war can't return home and live a normal life."
"The Americans made films like this after 1945. William Wyler made The Best Years Of Our Lives and now they [the Ukrainians] are making these sorts of films."
From Russia, dissident director Kirill Serebrennikov returns to Competition for a third time with Tchaikovsky's Wife. Having recently left Russia and now living in exile in Europe, it will be the first time the artist can accompany his films to Cannes in person. Frémaux is standing firmly by his decision to select the film.
"It's not Russian culture which is invading Ukraine, it's Vladimir Putin. We haven't put Vladimir Putin in [official] selection. We can't boycott Russian artists. We express our strong support for the Ukrainian people and our opposition to the war of aggression led by Putin but not a dissident artist like Serebrennikov, who for all these years couldn't come to Cannes."
A reduced French showing
In 2021, eight of the 24 films in Competition hailed from France. This year there are just three French productions among the 18 Palme d'Or contenders announced so far: Desplechin's Brother And Sister, Denis's Stars At Noon and Valeria Bruni Tedeschi's Les Amandiers.
"We wanted to include fewer French films this year. Cannes is an international film festival. For people who come from far away, we want them to feel welcome in Cannes," says Frémaux. "Of course, it's also important that the French industry feels welcome but Cannes is a festival in France, not a French festival."
France remains well-represented nonetheless with 11 productions selected so far, representing around 23% of the line-up.
Michel Hazanavicius's zombie comedy Z opens the festival out of Competition. Also premiering in that section are Nicolas Bedos French Riviera-set whodunnit Masquerade and Cédric Jimenez's police thriller November , which isset in the aftermath of the Paris terror attack of November 13, 2015.
Elsewhere, Quentin Dupieux's makes his official selection debut in Midnight Screenings with Fumer Faut Tousser. Olivier Assayas will preview episodes from his Irma Vep series in the Cannes Premieres section, in which Rachid Bouchareb will also debut Nos Frangins.
In Un Certain Regard, France is represented by Lola Quivoron with Rodeo and directorial duo Lise Akoka and Romane Gueret with Les Pires.
But Asia isn't quite back
While Asian cinema is well-represented, a question mark remains over the level of attendance from the continent. "Asia isn't back to travel," said Frémaux himself.
Despite celebrating the fact that 35,000 people will be accredited this year, he cautioned that "some parts of the world are not travelling yet". Significant travel restrictions remain in place in countries across Asia, a reaction to spikes in Covid cases in Japan, Hong Kong and many others. There will, however, be some presence from Asia on the Croisette as films from South Korea, Japan and India made the cut.
Japanese director Hirokazu Kore-eda returns to Competition with his debut Korean-language feature Broker, four years after winning the Palme d'Or with Shoplifters. Park Chan-Wook will also compete with Decision To Leave, marking the first film from the South Korean filmmaker since The Handmaiden was up for the Palme d'Or in 2016. A third title from South Korea is espionage thriller Hunt, the directorial debut of Squid Game star Lee Jung-jae, which will play in Midnight Screenings. In addition, Un Certain Regard title All The People I'll Never Be was filmed by Cambodian-French director Davy Chou in Seoul with several South Korean actors leading the cast.
Also in Un Certain Regard is Plan 75, a Japan-Philippines co-production that marks the feature directorial debut of Japanese filmmaker Chie Hayakawa, while documentary All That Breathes, from Indian director Shaunak Sen, will be in Special Screenings following its award-winning debut at the virtual Sundance in January.
Small numbers of delegates from the likes of China and South Korea are anticipated to be on the Croisette this year but whether these high-profile titles in official selection translate into increased numbers of buyers and sellers from Asia to the Marché in May remains to be seen.
A characteristically quiet one for the UK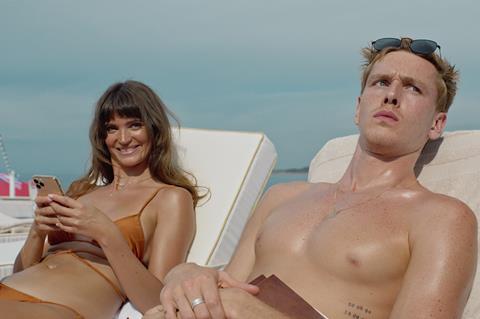 As per recent tradition, UK cinema has failed to make much of a mark on today's official selection announcement. No UK directors, and no wholly UK productions have made the cut.
However, the BFI Fiilm Fund and BBC Film both backed Swedish director Ruben Östlund's class satire Triangle Of Sadness which is playing in Competition. It is produced by Sweden's Erik Hemmendorff and France's Philippe Bober, with the UK's Mike Goodridge of Good Chaos attached as a co-producer.
Goodridge is also an executive producer on Serebrennikov's Competition title Tchaikovsky's Wife, and the UK's Jeremy Thomas of the Recorded Picture Company is an executive producer on Polish director Jerzy Skolimowski's Competition title Hi-Han.
In 2021, Eva Husson's Mothering Sunday, a fully UK production, and Andrea Arnold's documentary Cow made it into the inaugural Cannes Premiere strand and Joanna Hogg's The Souvenir: Part 2 played in Directors' Fortnight.
It is, however, anticipated that at least two UK projects will be included when Directors' Fortnight and Critics' Week reveal their line-ups early next week.
And still just three women directors in Competition
Denis, Reichardt and Bruni-Tedeschi are welcome names to see in the Competition but they are the only three female filmmakers in an 18-strong field. Fremaux says he will add some more titles to the Competition but at present three means one less woman than last year, the one in which Julia Ducournau went on to win the Palme d'Or for Titane. (That film was then mostly ignored by the French film establishment for the rest of the year.)
Three to four films by women directors in Competition is the number Cannes has settled on in the past five years so it is possible this number won't grow.
Un Certain Regard, with its focus on newer names, usually does a little better but so far just five films from 15 are directed by women (two of those are co-directed by two women). This compares to seven films from a total of 15 that were directed by a woman in 2021.
Every single film so far announced in the out of competition, special and midnight screenings strands, including opening and closing, is directed by a male filmmaker.