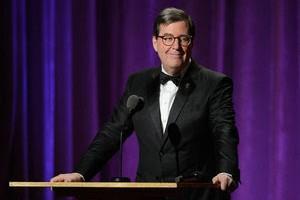 Casting director David Rubin has been re-elected president of the Academy of Motion Picture Arts and Sciences.
In other votes by the board to officer positions on Tuesday (July 28), Lois Burwell becomes first vice-president (chair, awards and events committee), Larry Karaszewski vice-president (chair, preservation and history committee), Isis Mussenden vice-president (chair, museum committee), and Wynn P. Thomas vice-president(chair, education and outreach committee).
Jim Gianopulos returns as treasurer (chair, finance committee) after a hiatus and Janet Yang is appointed secretary (chair, membership and governance committee).
Burwell and Karaszewski were re-elected and these will be the first officer appointment for Mussenden, Thomas, and Yang.
Academy board members may serve up to two three-year terms, followed by at least a two-year hiatus, after which they may serve up to two additional three-year terms. Officers serve one-year terms, with a maximum of four consecutive years in any one office.
For a full listing of the Academy's 2020-2021 Board of Governors, click here.