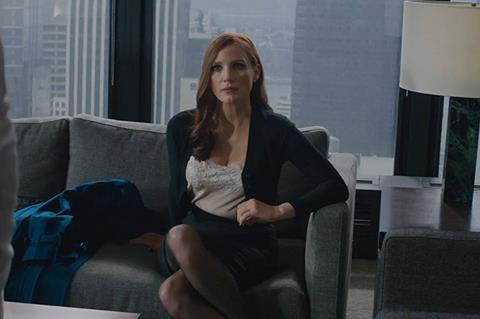 AFI FEST top brass have set Molly's Game as their closing night film on November 16.
Aaron Sorkin's true-life drama starring Jessica Chastain as a former elite skier who gets busted for running a high-stakes poker game replaces All The Money In The World.
That film exited AFI FEST when it got pulled it in light of the growing scandal surrounding Kevin Spacey, who portrayed John Paul Getty in the upcoming kidnap thriller.
Since then, Ridley Scott and financier Imperative Entertainment decided to excise Spacey, who is accused of sexual assault and sexual harassment by a number of people.
Scott has cast Christopher Plummer as Getty and plans to reshoot in time for the December 22 release date.
STX holds US rights to Molly's Game and will open it on January 5 following a 2017 awards qualifying run. Sierra/Affinity licensed international rights.
Mark Gordon, Matt Jackson and Amy Pascal produced and the cast includes Idris Elba and Kevin Costner.