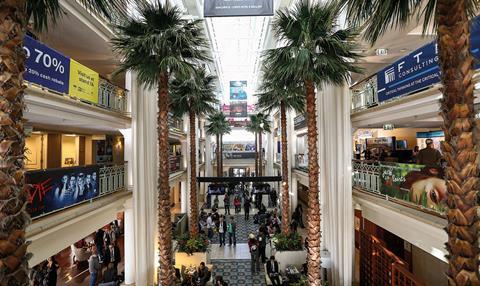 Yarek Danielak's Los Angeles and London-based Arsenal Pictures is AFM-bound this week with worldwide rights to Memoirs Of A Virgin Whore from Blueshore Films.
The $5m erotic thriller will shoot in Savannah, Georgia, in March 2018. John Singleton protégé Irwin Miller will direct the project and Dayo Beverly and Gary Smith of Los Angeles-based producer-financier Blueshore serve as producers
In May Blueshore launched a $50m production fund, Smith was previously the CEO of Intandem Films.
Memoirs Of A Virgin Whore centres on a 25-year-old virgin and erotic novel writer who develops a sensual relationship with her publisher. The union with the publisher, twice her age, tests her religious resolve to save herself and unleashes the man's inner demons.
"I was captivated by the story and the screenplay," Arsenal CEO Danielak said. "The film has the best elements of Lolita and 50 Shades and promises to have appeal to both men and women throughout the world."
Miller added: "Memoirs provides the perfect platform to explore a visual dichotomy of the two vastly different worlds of pent-up religious frustration and fast-and-free sexuality."