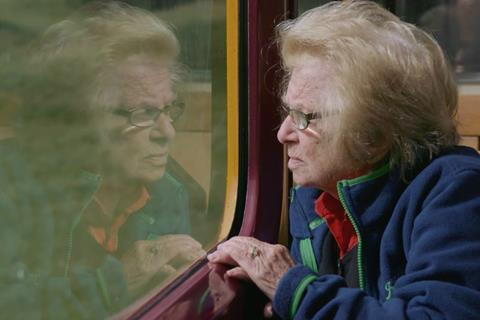 AGC International has acquired international rights to Sundance documentary Ask Dr. Ruth and will launch sales at the EFM in Berlin.
Ryan White directed the film, which explores the life of Dr. Ruth Westheimer, from her youth escaping the Holocaust on the Kindertransport, to her stint as a sniper in Israel's war for independence, and rise to become a TV celebrity and sex therapist.
The film premiered in Documentary Premieres in Park City last Friday and screens again on Friday February 1 and Saturday. It will receive its US theatrical release through Magnolia Pictures in spring before moving on to Hulu's streaming platform.
Delirio Films' Rafael Marmor and Christopher Leggett produced with Tripod Media's Jessica Hargrave, and White.
"We have long admired Ryan White and his work, and the team fell in love with this special film, and Dr. Ruth's exceptional life story," said AGC's vice-president of non-fiction content, Rachel Traub. "On the heels of such a wildly successful Sundance premiere we are thrilled to help spread Ruth's message and incomparable spirit to a global audience."
Traub and AGC's vice-president of legal and business affairs Anant Tamirisa negotiated on behalf of AGC Studios with Jonathan Gray of Gray Krauss Sandler Des Rochers LLP on behalf of Delirio Films.