Round-up of news from the sixth American Film Festival and US in Progress showcase.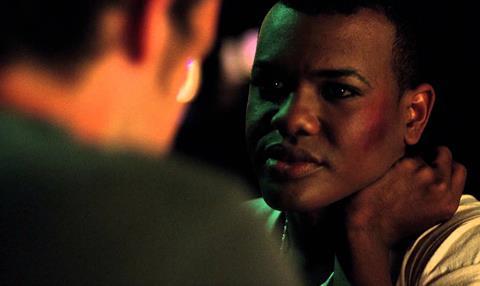 Shaz Bennett's Alaska Is A Drag was the big winner at the fifth edition of the US In Progress showcase during Wroclaw's sixth American Film Festival (Oct 20-25).
The strand's jury awarded post-production services worth up to $40,000 to the project. This will include colour correction from Chimney Poland, a score composed by Maciej Zielinski from Soundflower Studios, and a final sound mix from Toya Studios, as well as an offer to acquire TV rights from Ale Kino+.
The film, which is writer-director Bennett's feature version of her 2012 short of the same name, was produced by her 4248 Productions with Melanie Miller's Fishbowl Films.
The cast of the $700,000 project includes Matt Dallas, Jason Scott Lee, Margaret Cho, newcomer Martin L. Washington Jr. and Christopher O'Shea.
Daniel Grove, an executive producer on acclaimed horror A Girl Walks Home Alone At Night,picked up an award of digital post-production services worth up to €10,000 for colour correction on his feature directorial debut from Warsaw-based Fixafilm.
He also received a free pass for the Producers Network at next year's Cannes Film Festival for his LA neo-noir fever dream The Loner, starring Reza Sixo Safai, Julian Sands and Nikolai Kinski.
In addition, a second acquisition offer was extended by Ale Kino+ to the co-directors Nathan Silver and Mike Ott for their comic documentary-style narrative Actor Martinez, produced by Britta Erickson's Mary Jane Films.
This year's showcase of six US indie works in progress was screened to a group of invited buyers such as Xavier Henry-Rashid (Film Republic), Laurent Danielou (Loco Films), Mathieu Delaunay (Memento Films), Oda Schaeffer (k5), Silje Grimsdal (Trust Nordisk), Leszek Maslowski (Tongariro Releasing), and festival programmers from Edinburgh, Locarno, Tribeca, and Barcelona's Americana Film Fest.
At the parallel American Film Festival, the audience voted for Rick Famuyiwa's nerdy comedy Dope as its favourite for the $10,000 award in the Narrative Feature Competition, while Patrick O'Brien's TransFatty Lives about his 10-year struggle with ALS received the $5,000 Audience Award in the American Docs Competition.
This year's festival programme included European premieres of David Gordon Green's Our Brand Is Crisis, Jenner Furst's Homes, Gabrielle Demeesterre's Yosemite, and Jon Jost's They Had It Coming, as well as the world premiere of Berndt's Mader's hybrid of fiction and documentary Booger Red which will be premiered in the US at this week's Austin Film Festival.
WROCLAW BRIEFS
Speaking to ScreenDaily during US In Progress, Tongariro Releasing co-owner Jakub Mroz revealed a hat-trick of acquisitions.

Poland's only LGBT distributor has acquired Phan Dang Di's Berlinale 2015 title Big Father, Small Father and Other Stories from Urban International, and Swedish filmmaker Bitte Andersson's Dyke Hard and Chilean director Claudio Marcone's In The Gray Scale from Outplay Films' Philippe Tasca.


Film Republic's Xavier Henry-Rashid has picked up his second Polish film this year after the award-winning documentary Call Me Marianna with the acquisition of Polish director Marcin Bortkiewicz's Walpurgis Night (Walpurgisnacht), which premiered at the Gdynia Film Festival last month.

Film Republic is also handling international sales on Swedish filmmaker Hanna Sköld's Granny's Dancing On The Table which will be screening in this week's New Filmmakers competition in Sao Paulo and showing at the Nordic Film Days in Lübeck next week.


Cat & Docs has taken on international distribution for Alexandru Belc's documentary Cinema Mon Amour, which will have its world premiere in the Next Masters competition at DOK Leipzig on Thursday (Oct 29).

The Romanian-Czech co-production between HBO Europe, Libra Films and Pink Productions follows the almost Quixotic struggle by a cinema manager and his two employees to preserve one of the oldest provincial cinemas in Romania.


Mannheim-Heidelberg International Film Festival (Oct 9-24) plans to switch its dates for 2016 back to November (Nov 4-19, 2016) after having returned to October for this year's 54th edition.

Mexican cinema was the big winner, with Celso R. Garcia's The Yellow Line picking up the Grand Newcomer Award, while Alejandro Guzmán Álvarez's Walking Distance was awarded the Prize of the Ecumenical Jury, and Anwar Safa's Jeremy received an Audience Award and recommendation from a jury of exhibitors.

The Special Newcomer Award and the FIPRESCI International Critics Prize went to Margot Schaap's 12 Months In 1 Day, while Maltese filmmaker Rebecca Cremona received the Special Achievement Award for her debut feature Simshar which is handled internationally by Gravitas Ventures.