Alaska Is A Drag director Shaz Bennett and producer Melanie Miller were the big winners at US in Progress at the American Film Festival in Wroclaw, Poland.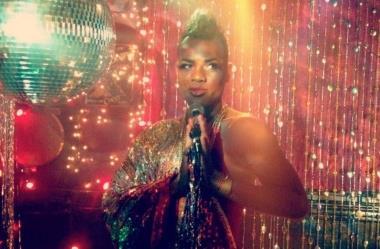 The fifth edition of US in Progress, an industry event that showcases in-progress US films to European film professionals, screened six films in various stages of post-production.
Alaska Is A Drag now receives post-production services worth €10.000 at Chimney Poland in Warsaw; a sound mix from Toya Studios; a score compsed by Soundflower Studio; and a TV rights deal with Ale Kino+.
The film is about an aspiring superstar, Leo (Martin L. Washington Jr.) and his twin sister Tristen (Maya Washington), who are stuck working in a fish cannery in Alaska.
Attendees at US in Progress included Laurent Danielou (Loco Films), Mathieu Delaunay (Memento), Oda Schaeffer (K5), Silje Grimsdal (TrustNordisk), and festival programmers from Edinburgh, Locarno and Tribeca.
A jury composed of Sydney Levine and Polish post-producer awarded packages to Alaska Is A Drag as well as Nathan Silver and Mike Ott (and producer Britta Erickson) Actor Martinez and to Daniel Grove and Reza Sixo Safai for The Loner
More about the specific prizes can be found at www.americanfilmfestival.pl.