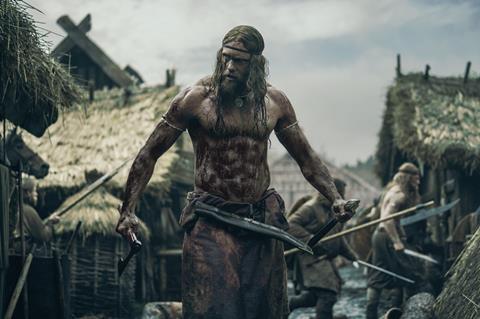 Ukrainian filmmaker Myroslav Slaboshpytskiy will direct The Tiger starring Alexander Skarsgard and to be produced by Darren Aronofsky and Protozoa. The Veterans and CAA Media Finance will launch Cannes sales.
Slaboshpytskiy adapted the screenplay from the book by John Vaillant set in eastern Russia in the late 1990s as a group of men called Tiger Team work to protect endangered tigers from poachers and logging operations.
The story follows team leader Vanzin (Skarsgard) whose sense of duty is tested when he's charged with hunting down and exterminating a tiger that killed a poacher in self-defence. Dane DeHaan is attached to play Kanchuga, a young environmental scientist and newest member of the team.
Aronofsky and Protozoa are producing with Plan B and Wild Bunch International. The Veterans handles international sales and CAA Media Finance jointly represents North American rights.
Slaboshpytskiy previously directed Cannes 2014 entry The Tribe. Skarsgard currently stars in Robert Eggers' The Northman and DeHaan can be seen in Antonio Campos' HBO Max drama The Staircase alongside Colin Firth and Toni Collette.