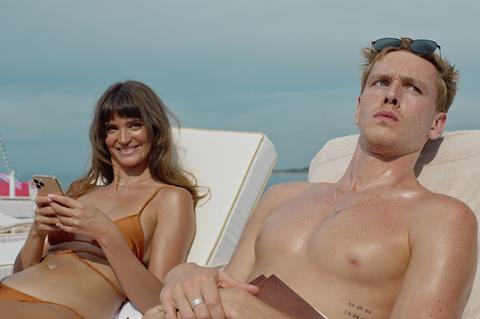 Coproduction Office has sealed key deals on Ruben Östlund's Cannes competition title Triangle Of Sadness.
Deals now confirmed include UK (Curzon), France (Bac Films), Germany and Austria (Alamode), Italy (Teodora), Spain (Avalon), Benelux (September Films), Poland (Gutek), Switzerland (Xenix), Czech Republic & Slovakia (Aerofilms), Greece (Feelgood), Baltics (Film Stop), Portugal (Alambique), Hungary (Vertigo), Romania (Independenta), Bosnia (Obala Film Center), Slovenia (Demiurg), Serbia (Five Stars), Croatia (Zagreb Film Festival), Turkey (Filmarti), Israel (Shani Films), Australia & New Zealand (Sharmill Films), Mexico (Piano). SF Studios will distribute the film in the Nordic countries.
Triangle Of Sadness explores shifting social hierarchies after a yacht sinks during a luxury cruise. A celebrity couple is left marooned on a desert island with a group billionaires and a cleaning lady. They're all battling to stay alive but money no longer confers status or advantage.
Woody Harrelson stars as the ship's captain alongside Harris Dickinson and Charlbi Dean as the influencer couple from the fashion world.
30WEST and WME Independent are handling North American rights while Coproduction Office is looking after sales in the rest of the world.
The film is presented through Imperative Entertainment in association with Film i Väst, BBC Film and 30WEST. It was made through Plattform Produktion and co-produced by Essential Films, Coproduction Office, Sveriges Television, ZDF/Arte, Arte France Cinéma and TRT Sinema.
Ostlund won the Palme d'Or for The Square in 2017.