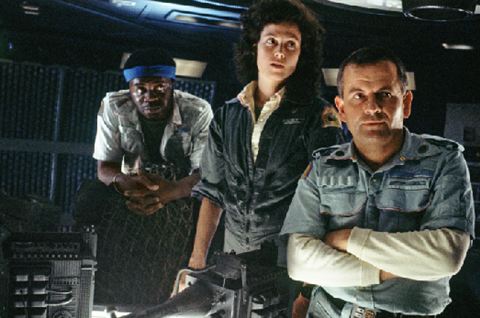 Paris-based Indie Sales has launched worldwide sales talks in TIFF on the documentary Memory – The Origins Of Alien, which reveals the exclusive untold origin story behind Ridley Scott's cinematic masterpiece.
Director Alexandre O. Philippe and producer Exhibit A Pictures collaborated on Sundance 2017 documentary 78/52: Hitchcock's Shower Scene, which sold around the world to IFC Midnight, Dogwoof, Netflix, Hulu, and ARTE, among others.
The filmmakers said Memory – The Origins Of Alien will reveal previously unseen materials from the archives of writer Dan O'Bannon and designer H.R. Giger, including story notes, drawings, designs, behind-the-scenes footage, and O'Bannon's original 29-page Memory script from 1971.
Philippe and Exhibit A Pictures have also conducted interviews of the film's cast and crew, and relatives of O'Bannon and Giger.
Memory – The Origins Of Alien shot in 4K resolution in Los Angeles, Switzerland, Greece, Italy, London, and Toronto, and is being lined up for an early 2019 release to mark the 40th anniversary of the release of Alien.
Indie Sales CEO and co-founder Nicolas Eschbach said, "It's better than a kid's dream to handle this one-of-a-kind documentary about Ridley Scott's Alien, which contributed to shape our contemporary pop culture.
"Alexandre's talent to grasp the essence of a reference film like Psycho has already been praised with his brilliant 78/52. We are convinced that Memory will deliver a revealing and wholly original take on one of Hollywood's most beloved and iconic shockers, and will not only win the hearts of hardcore fans and cinephiles, but also intrigue and fascinate general audiences around the world."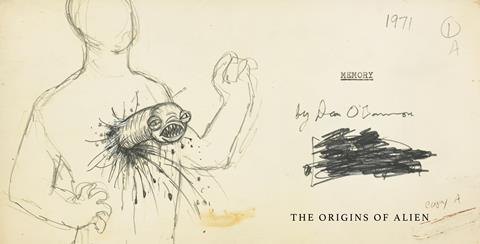 Producer Kerry Deignan Roy of Exhibit A Pictures, added, "We are delighted to partner with the Indies Sales team which has not only believed in this film from its earliest stages, but understands the scope and ambition of this project as a follow-up to 78/52."
"Memory is, full-on, a mythological deep dive into one of the films that influenced me to become a filmmaker, and a long-overdue tribute to its creator and writer Dan O'Bannon," said Philippe. "After the success of 78/52, we have pushed the envelope structurally, sonically, and visually, to deliver our most daring and original film-on-film to date; and I am thrilled to partner with Indie Sales to let it burst out onto the screen in 2019."
Screen Division and Milkhaus are co-producing the feature, and Diane O'Bannon, Carmen Giger and Leslie Barany served as executive producers.