Cast revealed for Pedro Almodovar drama set in a "female universe" that will begin shooting in May.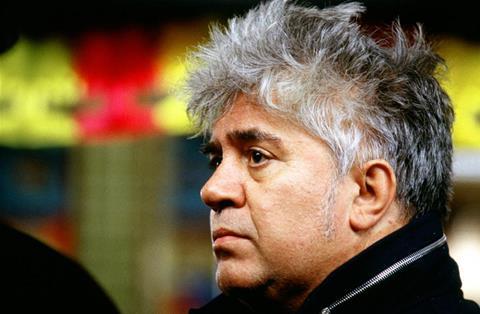 Pedro Almodovar is to begin principal photography on his new drama Silence (Silencio) in Spain this May.
The film centres on Julieta, whose life in 2015 finds her on the verge of madness but is shown 30 years earlier during the 1980s at a more prosperous time in her life.
Spanish actresses Adriana Ugarte (TV series The Time In Between) and Emma Suárez (The Red Squirrel, The Mosquito Net) will play the younger and older Julieta respectively.
It will be produced by Madrid-based El Deseo, the company founded by Pedro and brother Agustin Almodovar. Agustin will produce alongside Ester Garcia.
Speaking to ScreenDaily, Agustin Almodovar said: "We are working with some of these talented actors for the first time, which makes it very exciting.
"The film is a return to drama based around women but it will also present new challenges.
"It will be a surprising and risky film as Pedro is eager to find new ways of expression."
Cast
The silence of the title refers to an abandoned daughter that Julieta conceived with a fisherman, played by Daniel Grao (Julia's Eyes).
Dario Grandinetti, who played the co-male lead in Almodovar's Talk To Her, plays Julieta's adult lover, while the legendary Rossy de Palma, seen in numerous Almodovar films including Women on the Verge of a Nervous Breakdown, Tie Me Up! Tie Me Down! andBroken Embraces, will play a competitive maid.
Inma Cuesta will play a dubious best friend, Nathalie Poza will play a woman who condemns Julieta's actions and Pilar Castro will portray a chic leftist.
Cinematographer
Agustin also told Screen that Jean Claude Larrieu has boarded the film as cinematographer.
"We know him very well because he worked with Isabel Coixet on The Secret Life of Words and My Life Without Me, films we produced," said Agustin.
"We admire his talent. He really doesn't stop until reaching perfection".
Composer Alberto Iglesias, who has a long relationship with Almodovar on films including Talk To Her and The Skin I Live In, will score the feature.
"We see a particular light in the eye of women who read the script," added Agustín.
"Marking our 30th anniversary, we are so proud to be announcing this film and as nervous as the first day".
Almodovar's most recent film was the moderately successful I'm So Excited! (2013).
Production company El Deseo is still riding high on Damian Szifron's critical and commercial hit Wild Tales, which debuted at Cannes 2014, was nominated for an Oscar and is set for release in the UK this weekend.