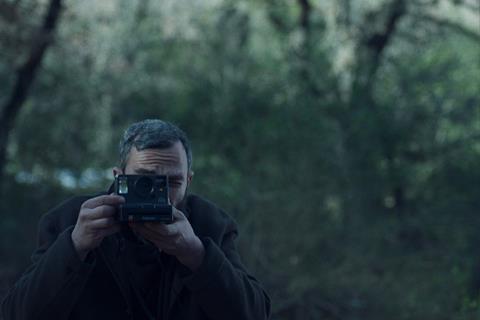 Paris-based sales company Alpha Violet has secured Japanese distribution for Greek director Christos Nikou's dry comedy-drama Apples following its screening at the Tokyo International Film Festival earlier in November.
It has sold to distributor Bitters End, which previously handled the Japanese release of Oscar-winning arthouse hit Parasite as well as Kiyoshi Kurosawa's historical drama Wife Of A Spy.
The deal was sealed after its TIFF screening in the Tokyo Premiere section by Alpha Violet co-head Keiko Funato, who attended the festival in person and met several distributors onsite.
The feature, which world premiered in Venice's Horizons section in September, has recently been selected as Greece's submission to the best international feature category at the 2021 Oscars.
In another TIFF related deal, Japanese exhibition company Aeon Entertainment has acquired Mexican director Fernanda Valadez's missing son drama Identifying Features and Bulgarian director Nadejda Koseva's drama Irina. Aeon recently opened its own distribution arm.
Identifying Features world premiered in Sundance earlier this year, winning the World Cinema Dramatic audience award and the screenplay prize. It received its Asian premiere during TIFF in association with Japan's Latin Beat Film Festival, which ran online this year.
Starring Martina Apostolova as a woman who becomes a surrogate mother to make ends meet, Irina received its Japanese premiere at the Skip City International D-cinema festival in Tokyo in 2019, where it won best director.
It world premiered at the Warsaw Film Festival in 2019, winning the special Jury prize for Apostolova and the ecumenical jury award.
A fourth feature on the Alpha Violet slate, Israeli director by Roy Krispel's Abu Omar, also played at TIFF in the Tokyo Premiere section, for which the company is also reporting interest.