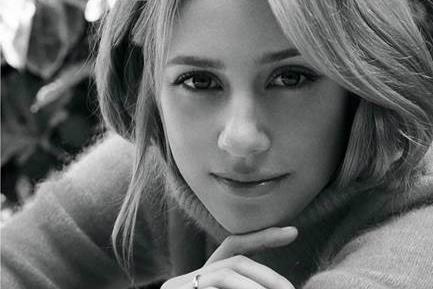 Amazon Studios has begun production in New Jersey on YA romance Chemical Hearts starring Lili Reinhart from Riverdale in what is the steamer's first in-house production designed to go straight to platform.
Richard Tanne (Southside With You) directs from his adapted screenplay based on Krystal Sutherland's coming-of-age YA novel Our Chemical Hearts. Reinhart also serves as executive producer on the story of 17-year-old romantic Henry, who aspires to become the editor of his high school newspaper just as he gets bowled over by a new transfer student (Reinhart) on the first day of senior year.
Page Fifty-Four's Alex Saks (The Florida Project, Book Club) and Tanne are producing, while Jamin O'Brien (Eighth Grade) and Reinhart serve as executive producers.
Chemical Hearts is the first Amazon Original destined for Amazon Prime Video, however Screen understands that while it is intended to go straight to platform, there is flexibility for a possible theatrical release.
The streamer's third-party acquisitions that have bypassed a theatrical release include Drake Doremus' Zoe starring Ewan McGregor and Léa Seydoux, and the documentaries Coldplay: A Head Full Of Dreams, and Pistorius.
"We are thrilled to work with this talented team to bring to life a beautiful story of first love and heartbreak," said Julie Rapaport, co-head of movies at Amazon Studios. "Krystal Sutherland's novel captured the hearts of readers around the world, and we are excited to bring this film to our global Prime Video customers."
Production is working with RespectAbility, a nonprofit organisation that focuses on ensuring the accurate portrayal of characters with disabilities in media.
Reinhart will next be seen opposite Jennifer Lopez and Constance Wu in Lorene Scafaria's Hustlers. She recently starred in Melanie Laurent's Galveston opposite Elle Fanning and Ben Foster, and Julia Hart's Miss Stevens opposite Lily Rabe and Timothée Chalamet.
Tanne's first feature was the Barack and Michelle Obama first date story, Southside With You, which earned him a Bingham Ray Breakthrough Director Award nomination at the Gothams.