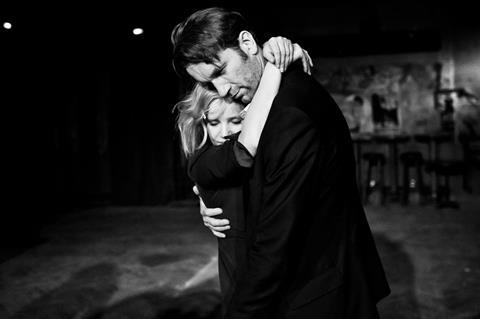 Bob Berney, the indie darling who served four years as head of marketing and distribution at Amazon Studios, is leaving the company.
Screen understands the move is voluntary and comes after the conclusion of a four-year contract that brought Berney from the relaunched Picturehouse, where he served as CEO, to Amazon Studios.
Berney's team will report in the interim to Matt Newman, one of three senior executives who along with Ted Hope and Julie Rappaport reports to studio head Jennifer Salke.
According to sources veteran Berney felt now was the right time for a change. While it is understood the disappointing box office trajectory of $13m Sundance acquisition Late Night starring Emma Thompson and Mindy Kaling was not a factor – it has grossed $10.6m after two wide weekends in release – broader shifts in the landscape may have been more influential.
The US distribution and marketing landscape is shifting and so is Amazon Studios as it expands into more direct-to-service content to complement the streamer's hitherto more traditional approach, whereby it releases a title theatrically for up to 90 days before launching it on the service.
Upcoming awards season hopeful The Report starring Adam Driver launches theatrically on September 27 and heads to the service two weeks later as Amazon Studios led by Salke explores distribution patterns. It is understood the film may remain in theatres beyond the October 11 platform debut should there be demand.
During his tenure, Berney oversaw campaigns for Kenneth Lonergan's double Oscar winner Manchester By The Sea and Asghar Farhadi's Iranian foreign language Oscar recipient The Salesman in 2017, and Academy Award nominees The Big Sick in 2018, and last season's Cold War.
The Oklahoma-born executive is renowned for deep filmmaker ties and secured three crafts Oscar wins for Guillermo del Toro's Pan's Labyrinth in 2007 while at Picturehouse, and the lead actress Oscar for Charlize Theron in Monster in 2004 while he was at Newmarket Films.
His company credits include IFC, Apparition, which he departed abruptly on the eve of Cannes 2010, and Film District, which he left in November 2011.
Since Berney joined Amazon Studios in 2015, two other high-profile executives have exited. Former studio head Roy Price departed under a cloud in late 2017 following allegations of impropriety, while Jason Ropell stepped down as worldwide head of the motion picture group last summer.