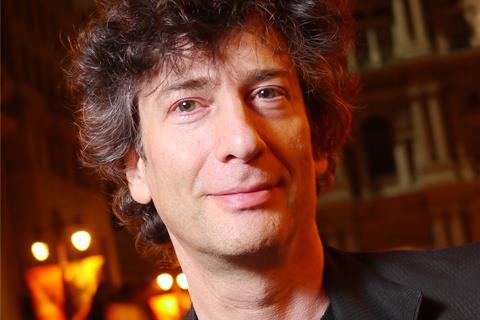 Neil Gaiman has signed an overall deal with Amazon Studios to create television series exclusively for the streaming giant's Prime Video platform.
Author Gaiman had previously worked with Amazon on the upcoming Good Omens, starring Michael Sheen and David Tennant, which will premiere later this year.
"I'm thrilled to know that I'll have a home at Amazon in the future where I can make television that nobody's seen before, that's quite unlike Good Omens, but just as unusual and just as much fun," said Gaiman.
Gaiman's other work includes the Sandman comic, the script to Robert Zemeckis's Beowulf and the novel American Gods which was adapted for Starz.
Gaiman's Amazon deal follows rival streamer Netflix signing up the likes of Ryan Murphy, Shonda Rhimes and Money Heist creator Alex Pina.
The news was announced by Amazon Studios head Jennifer Salke at Prime Video launch event in London today (Oct 2).