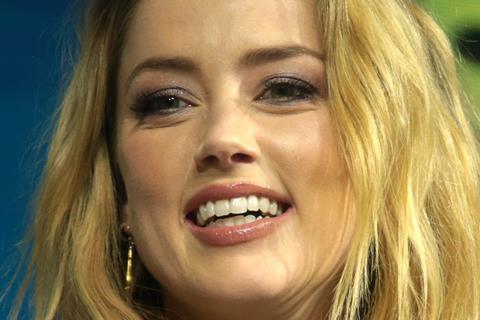 Three years after it was pulled from the Toronto schedule, Martin Amis adaptation London Fields will finally get a US release after the rights-holders said they had resolved its legal issues with Amber Heard.
Nicola Six Limited announced the development on Tuesday (September 5), adding that all legal disputes between the parties had ceased and that no party had made any payment in connection with the dismissal.
The film is now scheduled to open in the US on October 26 on 600 screens through GVN Releasing after Investor Blazepoint Limited underwrote a recut based on a cut previously delivered by director Matthew Cullen.
London Fields was pulled from Toronto 2015 before its world premiere after a flurry of legal action that saw Cullen sue the producers for fraud, and the producers fire back with a claim that, among other things, Heard attempted to sabotage the film by siding with the director in post-production.
While it never made it to the world premiere, the film screened to press and industry. Screen's review noted, "London Fields overflows with interesting ideas but they are frequently buried under lurid fantasy sequences, blunt-edged satire and the sense that it is much more amused by its own wild daring than we are."
The story takes place in the near future and stars Heard as Nicola Six, a femme fatale who learns she will die and sets out to find the identity of her killer. Theo James, Jim Sturgess, and Billy Bob Thornton) star alongside Cara Delevingne and Jason Isaacs. Amis adapted the screenplay with Roberta Hanley.
An attorney for Heard said, "Amber is happy to put this matter behind her. She never should have been sued in the first place."
Lynn Gibson, administrator of Nicola Six Limited, said, "We are thrilled that Martin Amis' bold vision will finally be shared with audiences."