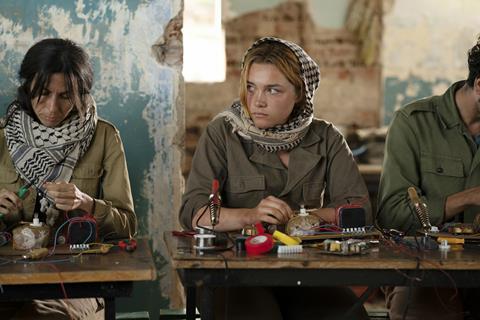 AMC Networks, owner of the US cable channels behind The Little Drummer Girl, McMafia, and Killing Eve, is realigning its production operations in a move that will see David Madden leave the company and Sarah Barnett expand her role.
The group's AMC Studios operation, best known for long-running hit The Walking Dead, is to be integrated into its Entertainment Networks Group, of which former BBC America head Barnett is president. Madden, president of programming for the Entertainment Networks Group and AMC Studios, will step down later this month.
It is understood that AMC will look for a new head of programming for the Entertainment Networks Group but that whoever gets the job will not head programming for AMC Studios, which will be overseen by Barnett.
AMC said the realignment is intended to bring the studio unit under centralised leadership and closer the networks for which it produces around a dozen current series.
AMC's Entertainment Networks Group encompasses the AMC network itself (on which The Little Drummer Girl, pictured, and predecessor The Night Manager screened in the US), as well as SundanceTV (US home to Deutschland 86, The Name Of The Rose and State Of The Union), BBC America (producer of Killing Eve), IFC, and AMC Premiere.
Barnett commented: "We are already seeing the benefits of our entertainment networks working more closely together – the next logical strategic step is to integrate AMC Studios into this same group, so that the people making our celebrated series are more closely coordinated with the marketing, scheduling and publicity teams who connect our shows to passionate fans. I thank David for being a wonderful and consummate executive and for the creative leadership he brought to the team."
Madden added: "I'm proud of the work the programming team and I have done growing and nurturing our existing shows like The Walking Dead, Better Call Saul, Killing Eve, Lodge 49 and others, while also finding fresh new voices and shows like NOS4A2, a new season of The Terror, the forthcoming Dispatches From Elsewhere a third series in The Walking Dead universe, and a slate of strong new series in development."