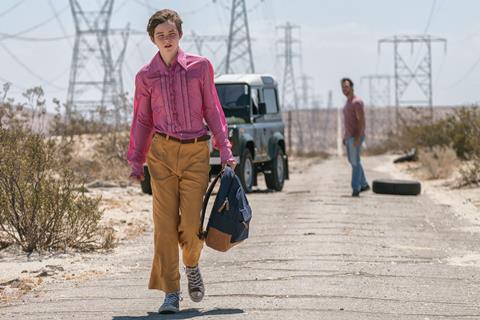 Spotlight Pictures has acquired worldwide sales rights to American Exit and is introducing the dramatic thriller to buyers at the European Film Market in Berlin.
Written and directed by Ingo Vollkammer and Tim McCann and based on a true story, the film centres on a dying man's attempt to reconnect with his estranged son on a dangerous yet bonding journey.
Dane Cook, Levi Miller, John Savage and Udo Kier star, with Vollkammer, McCann, Jennifer Konawal, Ross Kohn and Nancy Leopardi producing.
Cosmopolis Entertainment fully financed the film, which was shot in Los Angeles and Palm Springs.
Ryan McCombs, vice president of Los Angeles-based Spotlight, said: "The whole team at Spotlight is thrilled to be working on Ingo's mesmerising and bold film. We are exhilarated to bring this powerful story to a worldwide audience".
Cosmopolis, also based in Los Angeles, was formed in 2015 to produce and fully finance modestly budgeted independent features exploring inspirational and socially relevant themes.