Paul Franklin, Oscar-winning VFX supervisor behind Inception and Interstellar, to make directorial debut.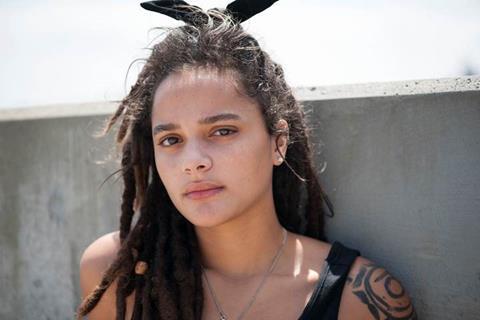 Sasha Lane, who made her debut in Andrea Arnold's American Honey, is to play the lead in young adult novel adaptation Hunting Lila.
The story centres on teenage girl Lila (Lane) who goes on the run after exposing her dangerous mind power, only to find herself at the heart of a secret war being fought between a shadowy military organisation and a fugitive gang with whom she may share talents.
The film will mark the directorial debut of Paul Franklin, who has worked with Christopher Nolan on the VFX of The Dark Knight Trilogy, Inception and Interstellar, for which he won the Oscar for the latter two.
Jessica Parker and Jessica Malik of UK-based Pari Passu Films will produce alongside Steve Clark-Hall, producer of Guy Ritchie's Sherlock Holmes and The Man from UNCLE. MyAnna Buring is executive producer.
The screenplay was co-written by author Sarah Alderson and film editor Jon Harris (Kingsman: The Secret Service), developed with the support of the BFI.
Alderson first two novels attracted significant interest in the publishing world and achieved impressive debut sales figures. The books were originally published in 2011 and their successes led Alderson to secure a further five book publishing deal with Simon and Schuster.
Carmen Ejogo (Fantastic Beasts, The Purge: Anarchy) is in talks to join the ensemble cast as Alicia.
Reg Poerscout-Edgerton (Arthur: Knights of the Round Table, Sherlock Holmes, Guardians of the Galaxy) is casting.
Lane was on the red carpet at Cannes Film Festival this week for the world premiere of American Honey, where it plays in Competition.
Gersh represents Lane and Franklin. Gersh handles domestic rights and is financing and packaging the film. Lane is managed by Lars Knudsen of Parts & Labor. Both Gersh and 42 rep Sarah Alderson.
Director Franklin said: "Hunting Lila is a fast-paced action piece: a coming of age story with big themes whose attention to the intimate and emotional sets it apart from other YA movies. I am delighted to be directing this film and thrilled to have found our Lila in one of the most exciting young actresses - Sasha Lane."
Pari Passu's Parker added: "With director Paul Franklin's unique visual style and breakout star Sasha Lane playing Lila, we feel confident that Hunting Lila will be a fresh and modern take on the YA genre".