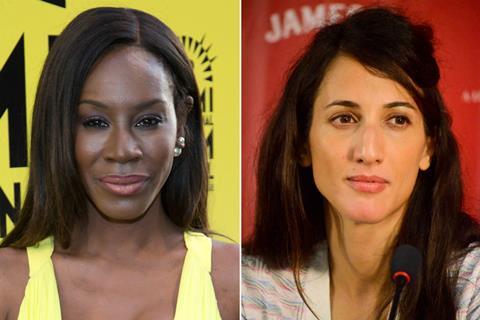 Leading international independent film directors Amma Asante and Deniz Gamze Erguven have joined the line-up of directors for the third season of Hulu and MGM Television's award-winning The Handmaid's Tale.
The UK's Bafta-winning Asante is best known for Belle, A United Kingdom and Where Hands Touch, all portraying interesting female protagonists, while Turkey-born, France-based filmmaker Erguven wowed the Cannes Film Festival with her debut feature Mustang, a story of female emancipation, in 2015.
They join veteran UK film and TV director Mike Barker who has directed several episodes in the first two seasons, leading Australian TV director Dania Reid, who also worked on season two, and Colin Watkinson, the show's regular cinematographer who is co-directing for the first time with Rebecca Thomas. Thomas' upcoming feature directing credits include the live action The LIttle Mermaid for Working Title Films.
Based on Margaret Atwood's dystopian novel of 1985 and written for television by Bruce Miller, The Handmaid's Tale stars Elisabeth Moss and has won multiple awards including two Golden Globes and 11 Emmys.
The third season is now shooting in and around Toronto, Canada.