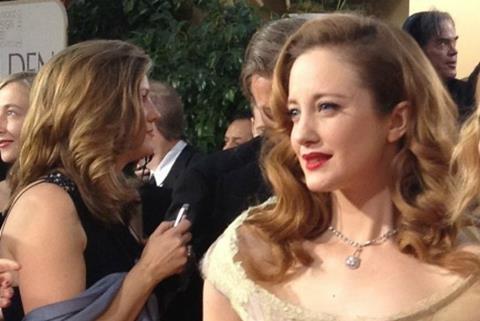 Andrea Riseborough has signed to star in Stacey Gregg's feature debut Here Before, which is now shooting in Belfast for four weeks.
The film is the first to head into production from the fifth run of Creative England's low-budget feature scheme iFeatures, which took place in 2018. The BFI and BBC Films have again committed to producing at least three projects from the 12-strong slate.
Here Before is produced by Julia Godzinskaya and Sophie Vickers of the UK's Rooks Nest Entertainment. Financing comes from BBC Films, Pia Pressure and Northern Ireland Screen. Executive producers are Eva Yates for BBC Films, Pia Getty and James Durrant for Pia Pressure, and Will Norton for Rooks Nest.
Riseborough stars in the psychological thriller as a bereaved mother who begins to question her reality. She was a Screen UK Star of Tomorrow in 2006.
Belfast-born filmmaker Gregg has writing credits on upcoming series Little Birds for Warp Films and Sky and Charlie Covell's Kaos for Netflix, as well as Netflix horror series The Innocents and Sony's thriller series Riviera.
The latest iFeatures slate was announced in July this year.