The industry veteran currently serves as president of IMAX International and is expected to join the studio in January 2017.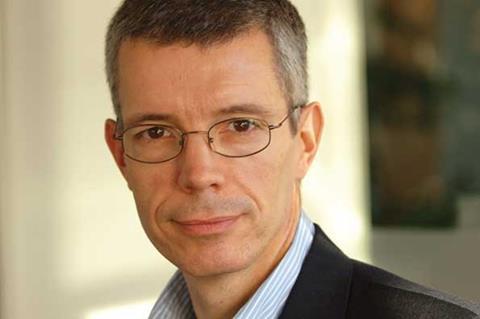 As president of international theatrical distribution Cripps will relocate from London to Los Angeles and report to 20th Century Fox Film chairman and CEO, Stacey Snider.
Cripps will oversee strategic and managerial international theatrical distribution operations and develop business opportunities in the marketplace.
He will work closely with Fox president of domestic theatrical distribution Chris Aronson and with Fox International Productions president Tomas Jegeus on local-language initiatives.
"I have known Andrew since we worked together when I was at Universal Pictures and he ran United International Pictures [UIP], which distributed all of our pictures internationally," said Snider. "He is not only an expert on the global distribution marketplace, but he is the consummate professional and an all around great person. I can think of no-one better to lead our world-class Fox international team."
Cripps joined IMAX in 2012 as president of IMAX for Europe, Middle East and Africa and also served as executive vice-president of IMAX Corp.
"I have greatly enjoyed my time at IMAX, but now I am really looking forward to this incredible opportunity with Fox and to be working with Stacey Snider again," said Cripps. "As the international marketplace continues to grow, this is an auspicious time to be joining the studio. I am very excited to get started."
Prior to IMAX, Cripps served as president of Paramount Pictures International from 2007-11. Before that he was president and COO of UIP from 1999-2006.
He joined UIP in 1986 as executive assistant to the general manager, Japan, and was later promoted to the roles of vice-president sales, South East Asia and senior vice-president, international sales. Cripps spent 19 years in Japan and speaks fluent Japanese.